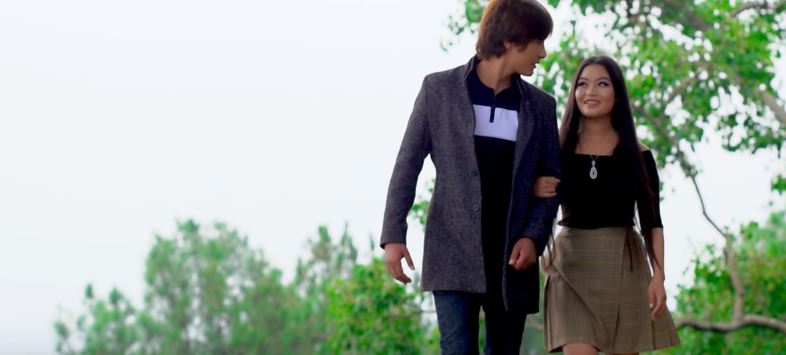 Kina Timi is a new sentimental modern song by Binam Rai. The music video features Alisha Rai, Alish Rai and Rimesh Rai. Kina Timi is a modern song which is directed by Milan Thapa. The music video was cinematographed by Rabindra Baral and was edited by Suman Khatri SK.
The lyrics as well as music for the song was composed by Binam Rai. Artists Alisha Rai, Alish Rai and Rimesh Rai both have performed together to make this music video more emotional. In this music video singer Binam Rai have given their melodic voice. In Kina Timi, Rimesh Rai want to be the perfect person for the Alisha Rai. But, she hasn't given the chance to be perfect before he tries to become a perfect she left him and given chance to other. When you once listen this song, I am sure you will keep tuning it.
The music video is released officially online by Music Nepal via Youtube. Hope that you will enjoy this melodious sentimental modern song Kina Timi.
Here is the lyrics for Kina Timi:
Kina Timi tadha tadha
Tarkiyera gayau
Kina Timi tada tada
Tarkiyera gayau
Aakha bata aashu jhare
Tarkiyera gayau
Aakha bata aashu jhare
Tarkiyera gayau
Gayau gayau gayau
Gayau gayau
Tarkiyera gayau
Tarkiyera gayau….

Mero chokho maya lai
Mero chokho maya lai
Mero chokho maya lai
Dhasi banayae mitho
Boli boldai ruyara
Gayau gayau gayau
Gayau ruyara gayau
Ruyara gayau……

Duneya le dhekla vanae
Duneya le dhekla vanae
Duneya le dhekla vanae
Mutu bhitra sachako theya
Mutu bhitra sachako theya
Dil la bhitra chura ropi
Charkiyera gayau
Gayau gayau gayau
gayau gayau gayau
Dhukayera gayau
Ruwayera gayau
Ruwayera gayau………