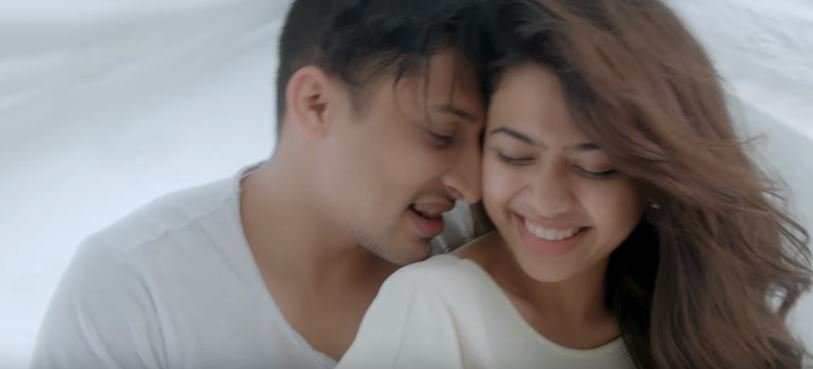 Kunai Din is a new Nepali aadhunik song from album "Naina". The music video features Sherya Karki and Ajar Jangam. Kunai Din is a Nepali song by Ajar Jangam which is directed by Dins Palpali. The music video was edited by Dins Palpali himself.
The lyrics was written by Rohan Poudel and music for this song was composed by Hari Lamsal. The music video features versatile model Sherya Karki. Sherya Karki is a hot and sexy model who is debut actress of Bagmati and also former second runner up of Miss teen Nepal 2013. The melodious voice is given by Ajar Jangam. Ajar Jangam is very popular singer as well as model. Sherya Karki and Ajar Jangam both of them has given their 100 percent performance in this music video. When you once listen this song, I am sure you will keep repeating it.
The music video is released officially online by Twelvenotes via Youtube. Hope that you will enjoy this aadhunik  song Kunai Din.
Here is the lyrics for Kunai Din:
Kunai Din kunai pal
Chaenau timi ma dhekhi tadha

Kunai Din kunai pal
Chaenau timi ma dhekhi tadha
Timro maya mero nasa nasa ma
Bagne raat bhanda cha
Gadha gadha Gadha
Kunai Din kunai pal
Chaenau timi ma dhekhi tadha
Ma dhekhi tadha…….

Ma kholu aakha ya banda garu
Dhekhachu timilai
Jaha chau timi batash bani
Bhetchu timilai

Ma kholu aakha ya banda garu
Dhekhachu timilai
Jaha chau timi batash bani
Bhetchu timilai
Phula jhai muskurauchau
Lukayera kadha
Phula jhai muskurauchau
Lukayera kadha
Timro maya mero nasa nasa ma
Bagne raat bhanda cha
Gadha gadha Gadha
Kunai Din kunai pal
Chaenau timi ma dhekhi tadha
Ma dhekhi tadha…….

Jaha jau sunchu timrai
Aawaj gunjiyeko
Yad bani har mod ma
Timi chau aljheko

Jaha jau sunchu timrai
Aawaj gunjiyeko
Yad bani har mod ma
Timi chau aljheko
Timro nai aakriti mann
Ma huncha tagadha
Timro maya mero nasa nasa ma
Bagne raat bhanda cha
Gadha gadha Gadha
Kunai Din kunai pal
Chaenau timi ma dhekhi tadha
Ma dhekhi tadha……. …………