Ma Maya Laudina By Nabin K Bhattarai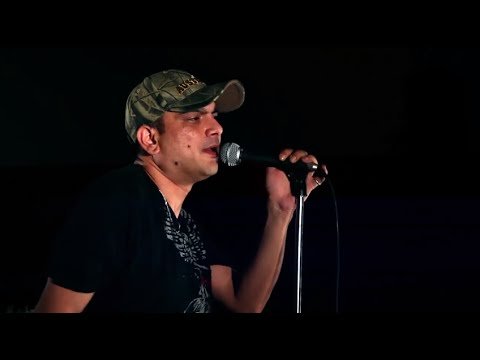 Ma Maya Laudina is a Melodious Nepali  pop song by Nabin K Bhattarai. The song is taken from the Nabin K Bhattrai's album "Smriti Reloaded". Ma Maya Laudina is a Nepali song from which Nabin tries to express the love towards his imaginary girlfriend through lyrics.
The music and lyrics of this song is written by Nabin K Bhattarai. Nabin K Bhattarai, a famous Nepali Celebrity. He entered into the musical field after his ISc, he formed a band named Steel Wheels with his friends, but as rest of the band members went abroad he continued as a solo singer. He has given ten more albums to Nepali music industry (from 1990 to 2012). His most recent album is Kathmandu. He is considered to be the first real pop-star and unarguably one of the greatest pop singers of Nepal with a huge number of fans following. His first ever award was Sajjan Smriti which was also followed by Chinnalata award and five more hits Fm awards. The music video is provided by Music Dot Com Pvt.Ltd. This song is so awesome and I can guarantee that once you listen to this song you will keep chanting it.
The music video is released officially online by Music Nepal via Youtube. Hope that you will enjoy this melodious Aadhunik pop Song.
Here is the lyrics for the song Ma Maya Laudina:
Birsana khojchhu jhan
Yad badhchha manama
Chharyae dinchha
Purano ghau tanama
Kina ho gaeu ghayel banae malae
Sakina maile
Bujhauna yo manalae
Samjhae nadeu malae
Ma maya laudina
Ma maya laudina

Chorera lageu
Mero ti khusi jahile
Bina muskan jiyeko
Chhu ma ahile
Gireko raichha thahai
Napae najarama
Nagara kar chumnalae
Yo adharama

Vuli deu malae
Sapanama ma chaudina
Ma maya laudina
Ma maya laudina
Ma maya laudina