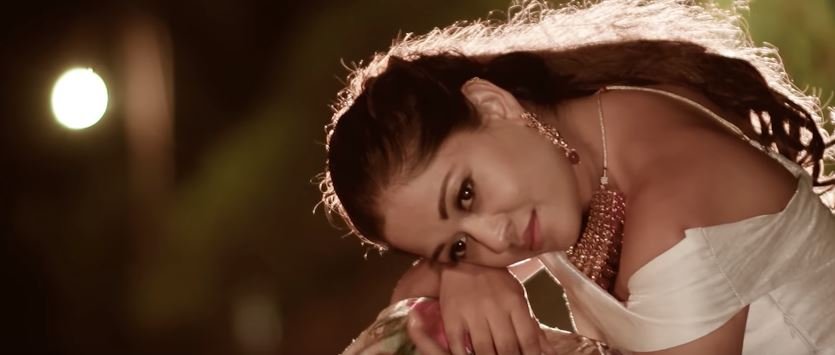 Madhosh is a new Nepali pop song by Kamal Khatri. The music video features Arya and Arati. Madhosh is a Nepali song which is directed by Nikesh Khadka. The music video was edited by Nishan Ghimire and was cinematographed by Gyanendra Sharma.
The lyrics and music for this song was composed by Kamal Khatri himself. Two talented artists Arya and Arati has given their best performance in this music video. There is only one happiness in this life, to love and be loved which was clearly shown in this music video. The melodious voice is given by Kamal Khatri. Kamal Khatri is a playback singer and a music programmer. The music video was arranged by Sahailendra pradhan (Baboo) and choreographed by Arjun B.C. When you once listen this song, I am sure you will keep repeating it.
The music video is released officially online by SongsNepal via Youtube. Hope that you will enjoy this pop song Madhosh.
Here is the lyrics for Madhosh:
Madhosh bhaye ma
Ma Bihosh bhaye ma
Ghari ghari timi la
Haredida

Madhosh bhaye ma
Ma Bihosh bhaye ma
Ghari ghari timi la
Haredida
Aba kunai chaha chaena
Timi bata tadha huna
Yasari nai harna paau
Timi lai sadha
Timi lai harna paau ma
Timi lai harna paau ma…….

Samjhana ma timi aaye
Rahanchau yaad banera
Sapana ma aau sadai bhari
Mero nedari ma

Samjhana ma timi aaye
Rahanchau yaad banera
Sapana ma aau sadai bhari
Mero nedari ma
Aba kunai chaha chaena
Timi bata tadha huna
Yasari nai harna paau
Timi lai sadha
Timi lai harna paau ma
Timi lai harna paau ma…….

Lakhi dinchu timro mero
Prem kahani mero redayama
Din raat timilai
Samjhi rahanchhu
Mero sapani ma

Lakhi dinchu timro mero
Prem kahani mero redayama
Din raat timilai
Samjhi rahanchhu
Mero sapani ma
Aba kunai chaha chaena
Timi bata tadha huna
Yasari nai harna paau
Timi lai sadha
Timi lai harna paau ma
Timi lai harna paau ma
Timi lai harna paau ma
Timi lai harna paau ma…………