Mahindra New Scorpio Review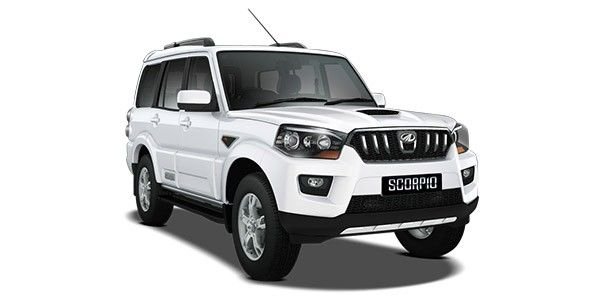 Manufactured by an Indian four-wheeler multinational company Mahindra and Mahindra, the Mahindra Scorpio is a SUV car which was launched in the year 2002. Likely to other cars, the Mahindra Scorpio too has gone through two generational changes. The first generation of Scorpio was launched from 2002 to 2006, similarly, the second generation of Scorpio came into production from the year 2006. In the year 2014, Mahindra launched 3rd gen Scorpio with refurbished front and rear dashboards.
Moreover, the Mahindra Scorpio features the length and height of 4456 mm and 1930 mm respectively. Besides, the gap between the front and the rear wheels is of 2680 mm, and the lower framework is 180 mm away from the ground. Furthermore, Mahindra and Mahindra has been exporting Scorpio under the dealership of Agni Inc.
Price in Nepal: Rs. 3,860,000 (For Scorpio S2 2WD),
Rs. 4,135,000-Rs. 4,900,000 (For Scorpio S4 2WD-S4+ 4WD),
Rs. 5,480,000-Rs. 5,995,000(For Scorpio S10 2WD-4WD)
Specifications
Dimension:
| | |
| --- | --- |
|  Body Type |  SUV |
|  Basic Weight |  2510 kg |
|  Length |  4456 mm |
|  Height |  1930 mm |
|  Wheelbase |  2680 mm |
|  Front Track |  NA |
|  Rear Track |  NA |
|  Ground Clearance |  180 mm |
Engine:
| | |
| --- | --- |
| Fuel Tank |  60 liters |
|  Cylinders |  4, Inline |
|  Valves Per Cylinder |  4, DOHC |
|  Displacement |  2523 cc (S2 2WD), 2179 cc (S4 2WD-S4+ 4WD / S10 2WD-4WD) |
|  Max Power |  75 bhp (S2 2WD), 120 bhp (S4 2WD-S4+ 4WD / S10 2WD-4WD) |
|  Max Torque |  200 Nm (S2 2WD), 280 Nm (S4 2WD-S4+ 4WD / S10 2WD-4WD) |
Dynamics:
| | |
| --- | --- |
| Front Brakes |  Caliper Type, Ventilated Disc |
| Rear Brakes |  Drum |
| Front Wheels |  NA |
| Rear Wheels |  NA |
| Front Suspensions |  Double Wish-bone Type, Independent Front Coil Spring |
| Rear Suspensions |  Multi Link Coil Spring Suspension with Anti-Roll Bar |
Transmission:
| | |
| --- | --- |
|  Transmission |  Manual |
|  Number of Gears |  5 |