Maichyang Jyanmara By Sanjeev Singh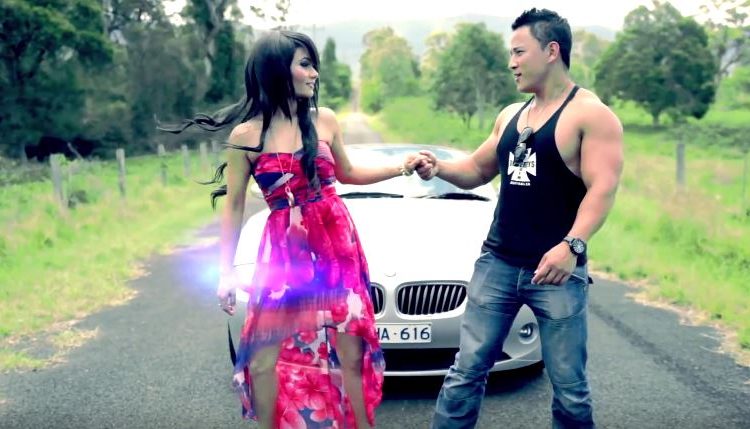 Maichyang Jyanmara is a new Nepali romantic pop song by Sanjeev Singh from album " Maichyang jyanmara". The music video features Bikram Mallla Thakuri and Bipula Singh Thakuri. Maichyang Jyanmara is a Nepali song which is directed by Aashiq Regmi and Amit Aryal. The music video was arranged by Sunil Bardewa.
The lyrics for the song was written by Pratima Shrestha and music for this song was composed by Sanjeev Singh. The choreographer is Usha Baria and the music video was edited by Aashiq Regmi. The music video features hot and sexy model Bipula Singh Thakuri and handsome Bikram Mallla Thakuri. In this song we can see the beautiful natural beauty. This song is made with great care and creativity. All the things are in the perfect order and the actors has given their best performance. When you once listen this song, I am sure you will keep repeating it.
The music video is released officially online by UndergroundTalkies via Youtube. Hope that you will enjoy this melodious romantic pop song.
Here is the lyrics for the song Maichyang Jyanmara:
Vanjyangko chautari
Leka besi dada kada
Vanjyangko chautari
Leka besi dada kada
Tungra ra damfuma
Ramaune vanchhan malae
Yo maichyang jyanmara
Tungra ra damfuma
Ramaune vanchhan malae
Yo maichyang jyanmara

Gothalo janchhu
Maichyagle tanchha
Gothalo janchhu
Maichyagle tanchha
Appako dara ustai lagchha
Tungra ra damfuma
Ramaune vanchhan malae
Yo maichyang jyanmara
Tungra ra damfuma
Ramaune vanchhan malae
Yo maichyang jyanmara

Himali hawa
Hiuko chuli
Himali hawa
Hiuko chuli
Pirati launa seloma vuli
Tungra ra damfuma
Ramaune vanchhan malae
Yo maichyang jyanmara
Tungra ra damfuma
Ramaune vanchhan malae
Yo maichyang jyanmara