Maila Timilai Chahera Pani By Nabin K. Bhattarai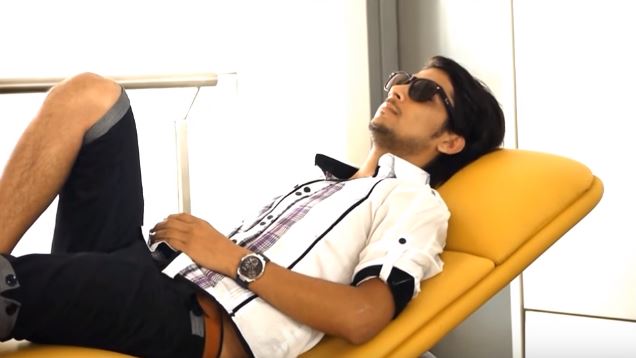 Maila Timilai Chahera Pani is a Melodious Nepali  pop song by Nabin K Bhattarai. The song is taken from the Nabin K Bhattrai's album "Smriti Reloaded". Maila Timilai Chahera Pani is a Nepali song by Nabin K Bhattarai which was directed by Smir Amugain. And cinematography by Missy Liu and Smir Amugain.
The music and lyrics of this song is written by Nabin K Bhattarai. He is a one of the established and much-loved singers in Nepali music industry. In this music video there are lots of natural and human made beautiful scene. Flying thru clouds from KTM to Delhi.we had seen the greatest eternal love of Taj Mahal.In Goa beach,we enjoy the sun and the riding fun .The biggest stone caves maybe were be builded by aliens located in Ellora and Ajanta. Nabin K Bhattarai is a sensitive man, he loves a caring and adoring company , anything harsh or impolite brings pain to heart. Sometimes having such a vulnerable heart is also beneficial because it is his tender heart that gave rise to such a heart touching music. I suggest you guys, to listen this song.
The music video is released officially online by samiramugain via Youtube. Hope that you will enjoy this Melodious Aadhunik Sentimental pop Song Maila Timilai Chahera Pani.
Here is the lyrics for the song Maila Timilai Chahera Pani:
Maile timlae chahera pani
Tmro najik ma auna sakina
Sayed mero kamjori ho ya
Mero bebasta
Maile timlae chahera pani
Tmro najik ma auna sakina
Sayed mero kamjori ho ya
Mero bebasta

Jun tara herera
Kaeu chiso rat bitaye
Tmi aune bato
Herera Kaeu ritu dubi sake
Maile timlae chahera pani
Tmro najik ma auna sakina
Sayed mero kamjori ho ya
Mero bebasta
Maile timlae chahera pani
Tmro najik ma auna sakina
Sayed mero kamjori ho ya
Mero bebasta

Lagchha malae mero vagyama
Tmro pratikshya nai thiyo
Godhuliko sajhama pani
Sanga sangai hidne sathi vayena
Maile timlae chahera pani
Tmro najik ma auna sakina
Sayed mero kamjori ho ya
Mero bebasta
Maile timlae chahera pani
Tmro najik ma auna sakina
Sayed mero kamjori ho ya
Mero bebasta