Malai Angali Deu By Sabin Rai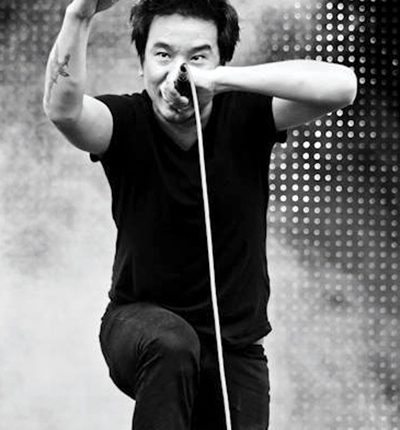 Malai Angali Deu is a New Nepali pop song that explain how the peoples are concern to their loved ones. This song is by one of the popular singer Sabin Rai from his album "Rangamanch Ko Rang".
The voice in this song is one of the famous and well known singer Sabin Rai. He is a Nepali Singer and lyricist who is often called as the Bryan Adams of Nepal, because of the voice match. His first successful single was "Komal Tyo Timro" from the album Sataha 2. The song which catapulted him into overnight sensation is "Komal Tyo Timro". He regularly tours around the world including Hong Kong, UK, US and Canada. This gifted singer's very popular songs are Namuna, Aafno katha. This song is also melodious and heart touching. I am sure that once you listen to this song you will keep tuning it.
The music video is released officially online by channelnicky via Youtube. Hope that you will enjoy this Melodious pop Song Malai Angali Deu.
Here is the lyrics for the song Malai Angali Deu:
Malae agali deu tmro nyano angaloma
Jaha dherai sapana sajiba jiunu chha
Ani beglai ananda pani
Jaha sabai ujyalo ani prasta chha
Duniyale namane pani
Malae dubae deu tmro
Gahiro maya talama
Jaha jindagi vari rahi rahana pau
Ek arkako khusi bani
Jaha aafsoch nahos
Dhoka nahos jati badha aye pani

Sochnai sakdina ma tmri
Binako jiban
Chunai sakina ma tmibinako gagan
Tmi nai ho sahayatri
Tmi nai ho jindagi
Tmi nai ho sarwaopari
Malae agali deu tmro nyano angaloma
Jaha dherai sapana sajiba jiunu chha
Ani beglai ananda pani
Jaha sabai ujyalo ani prasta chha
Duniyale namane pani