Malai Maaf Gari Deu (Audio) By Deepesh Kishwor Bhattrai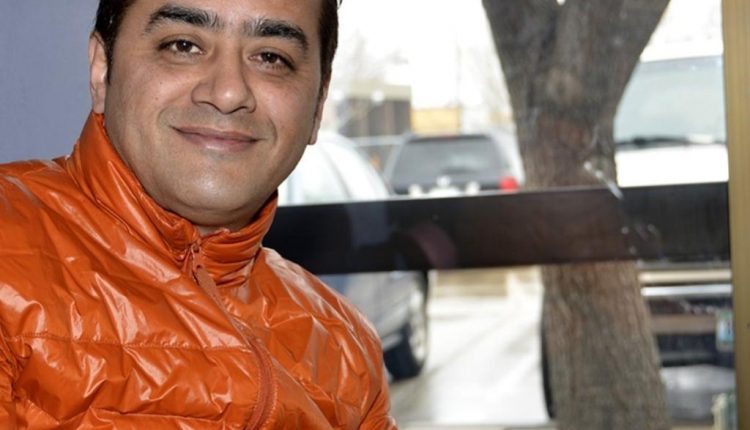 Malai Maaf Gari Deu is a Nepali pop song by Deepesh Kishwor Bhattrai. The song is sang by music lover  Deepesh which express the feelings towards the girl. He is trying to find his girl in every faces around him. This song is taken from his album " Subhakamana".
Deepesh is one of the loved singer in music industry because of his creations. He was Born in the Lazimpat, Kathmandu. He was interested in music from his childhood as a result he started his music career in 1991 with his debut song Aye Malai Maya Garne Mayalu and accelerated himself in the musical path by producing lots of albums. Contributing lot in the musical field, he has got a good reputation in the Nepali musical industry. He released his albums like Hosh Harayepani, Subhakamana, Mausam, Selected Dipesh, Forever, Fortune and got a lot of hits When you once listen this song, I am sure you will keep repeating it.
The music video is released officially online by SongsNepal via Youtube. Hope that you will enjoy this Melodious pop Song Malai Maaf Gari Deu.
Here is the lyrics for the song Malai Maaf Gari Deu:
Malai maaf gari deau
Mera loobhi nazar
Kahin kasai ma dube chha bhane
Mata khoji rahe chhu
Harek chehara ma
Meri sapana ki priyeshi mayalu
Malai maaf gari deau
Mera loobhi nazar
Kahin kasai ma dube chha bhane
Mata khoji rahe chhu
Harek chehara ma
Meri sapana ki priyeshi mayalu

Au aauche sandhai me nidaye ko bela
Ani baschhe mero chhati ma
Au satchhe sandai
Mera pir haru sita
Uska mitha mitha bhwana
Au satchhe sandai
Mera pir haru sita
Uska mitha mitha bhwana
Malai maaf gari deau
Mera prem ko kura
Kahin kasai lai bijhe chha bhane
Mata khoji rahe chhu
Harek chehara ma
Meri sapana ki priyeshi mayalu

Usko aankha ra aunth
Mero rogi ghar ho
Usko chhati merai baasa ho
Usko aansu barsa
Usko suskera shishir
Usko muskan mero madhu maa..
Usko aansu barsa
Usko suskera shishir
Usko muskan mero madhu maa..
Malai maaf gari deau maile mrigatrisna
Kahin kasai ma dekhe chhu bhane
Mata khoji rahe chhu
Harek chehara ma
Meri sapana ki priyeshi mayalu