Maruti Suzuki Omni Review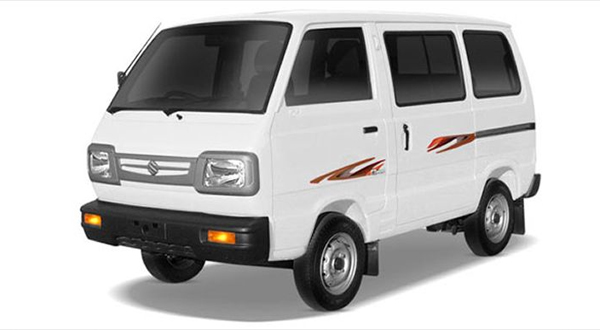 Manufactured by Maruti Suzuki, an Indian subordinate of Suzuki, the Maruti Omni is a minivan that came in production in the year 1984. The very first generation of Mauti Omni was featured with 796 cc 3-inline engine similar to the Maruti 800. The car was the second car launched by Indian Maruti Suzuki and was sold simply with name "Maruti Van" before getting the name "Omni" in 1988. In the year 1998, the car was released featuring new facelift, and 7 years later, the car received many updates in the exterior as well interior, and also was made available in new colors.
The Maruti Omni is featured with a petrol engine which gives the displacement of 796 cc and maximum speed of 100 km/h. The engine gives maximum power of 36 bhp at 5000 RPM and maximum torque of 62 Nm at 3000 RPM. Moreover, the car consumes 13 to 14 km/l in the city and 16 to 17 km/l on highways.
Besides, Maruti Suzuki has been exporting two different variants; cargo and family version of Omni in Nepal under the dealership of CG Motocorp.
Price in Nepal: Rs. 9,99,000 (For Omni Cargo),
Rs. 1,399,000 (For Omni Van)
Specifications
Dimension:
| | |
| --- | --- |
|  Body Type |  Van |
|  Basic Weight |  785 kg |
|  Length |  3370 mm |
|  Height |  1640 mm |
|  Wheelbase |  1840 mm |
|  Front Track |  NA |
|  Rear Track |  NA |
|  Ground Clearance |  165 mm |
Engine:
| | |
| --- | --- |
| Fuel Tank |  36 liters |
|  Cylinders |  3 |
|  Valves Per Cylinder |  2 |
|  Displacement |  796 cc |
|  Max Power |  36 bhp (Cargo), 29 bhp (Van) |
|  Max Torque |  60 Nm (Cargo), 50 Nm (Van) |
Dynamics:
| | |
| --- | --- |
| Front Brakes |  Drum |
| Rear Brakes |  Drum |
| Front Wheels |  NA |
| Rear Wheels |  NA |
| Front Suspensions |  McPherson Strut |
| Rear Suspensions | Leaf Spring |
Transmission:
| | |
| --- | --- |
|  Transmission |  Manual |
|  Number of Gears |  4 |