Maya Jalaima by Abun Pandey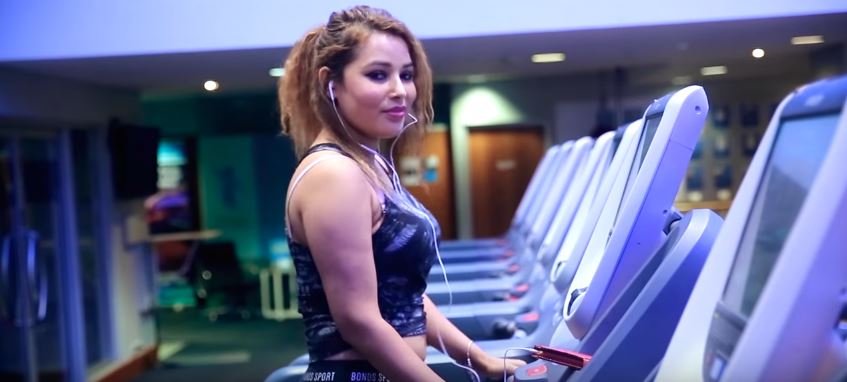 Maya Jalaima is a New Aadhunik Nepali Melodious Romantic pop song by Abun Pandey. The music video features by Raj B Shahi & Shuvhangi Koirala. Maya Jalaima is a Nepali song by Abun Pandey which is directed by Jeewan Rashaili. Maya Jalaima music video was Cinematographed as well as  edited by Jeewan Rashaili himself.
The music of this song was composed by Tika Dahal and Lyrics of this song is written by Rajendra Shalabh. The music video is featuring by versatile hot model Shuvhangi Koirala. Shuvhangi Koirala is one of the hot and sexy model of Nepali music video Industry. This song shows that sometimes the love will be deep love without expressing it. Here in this music video, the love between Shuvhangi Koirala and Raj B Shahi becomes deep without their silence love expressing each other. When you once listen this song, I am sure you will keep repeating it.
The music video is released officially online by Ranjana Music Industries via Youtube. Hope that you will enjoy this Melodious Aadhunik Romantic pop Song Maya Jalaima.

Here is the lyrics for the song:
Timi saga kheyalai
Kheyalai ma
Pare ma ta
Maya jalai ma

Timi saga kheyalai
Kheyalai ma
Pare ma ta
Maya jalai ma…

Kasla hero kae
koe la
Usko tAa yog
Matra jaela
Na ta Bhanau
Timila kaela
Na ta bhane
Maela kaela
Timi saga kheyalai
Kheyalai ma
Pare ma ta
Maya jalai ma
Timi saga kheyalai
Kheyalai ma
Pare ma ta
Maya jalai ma…

Bihan timrai
Sajha timrai
Mutu ko her
Dhadkan timrai
Ashu ra muskan timrai
Yo jhan pani timrai
Timi saga kheyalai
Kheyalai ma
Pare ma ta
Maya jalai ma
Timi saga kheyalai
Kheyalai ma
Pare ma ta
Maya jalaima
Pare ma ta
Maya jalaima

Pare ma ta
Maya jalaima
Pare ma ta
Maya jalaima
Pare ma ta
Maya jalaima………