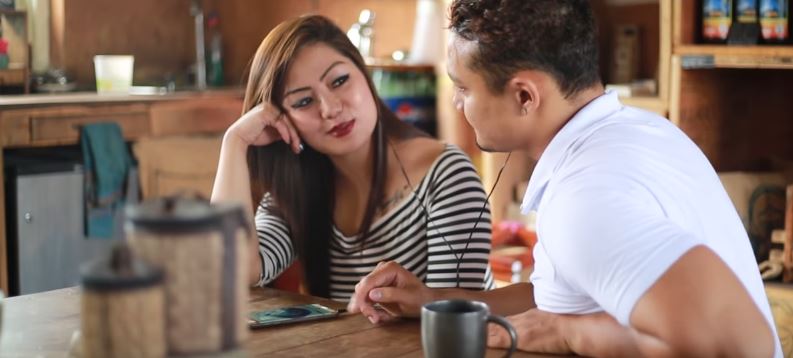 Mayalu is a New Aadhunik Nepali Romantic Rock pop song by Soul Ticklers. Mayalu is a Nepali song by Soul Ticklers which is presented by Khukuri Entertainment. Mayalu music video was Recorded, Mixed and Mastered by Joon Records.
Mayalu is a nice and soothing song with great melody. When you once listen this song, I am sure you will keep repeating it. Within one day this song crossed around 3,148 viewers. This is New Nepali Romantic Soft Rock Pop Song Mayalu by Soul Ticklers.
The music video is released officially online by SongsNepal via Youtube. Hope that you will enjoy this Melodious Rock pop Song Mayalu.

Here is the lyrics for the song:
Mayalu rojhako maela
Pari haru ma
Timlai ho
Timilai chayako maela
Rupa la haina
Ridaya la ho
Bichai ma chadi
Jana chuena ma
Biwasta ko sansar
Yo hamro haina…

Sahara ban na chu timro
Samhala ye hata
Merai nai ho
Khusi sabai timro
Dina prayas
Merai nai ho
Bichai ma chadi
Jana chuena ma
Biwasta ko sansar
Yo hamro haina…

Sahayatri mero jiwan ko timi
Mann ko mero sahar hau timi
Chutana chaena hamro sath
Au samala mero haat
Aka arka ma ramau
Chaya din hos
Chaya raat…

Bichai ma chadi
Jana chuena ma
Biwasta ko sansar
Yo hamro haina
Mayalu chayako maela
Shara sukha timrai ho
Satha matra haena
Yo aatama mero
Timrai ho
Mayalu…