Mayalulai Maya Garda By Sanjeev Singh Ft. Namrata Shrestha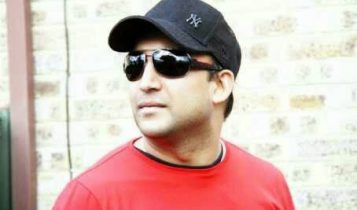 Mayalulai Maya Garda is a new pop song by Sanjeev Singh. This song, Mayalulai Maya Garda was full with emotional and deep meaning of lyrics. From this song the singer Sanjeev tries to explain the love towards his partner.
The lyrics for the song was written by Sanjeev Singh. The song features one of the well known actress Namrata Shrestha. She is one of the beautiful and talented actress from Nepali Movie Industry with huge number of fans. Before moving on to silver screen, she was involved in theater acts and modeling. Namrata Shrestha started her career with modeling, after few year she started modelling in Music Videos. The singer Sanjeev is one of the well known singer in the music industry. He gives lots of his creations to his fan followings. His childhood was spent in his maternal grandparents' home where he used to learn music with his uncles who were senior musicians in Nepal.When you once listen this song, I am sure you will keep tuning it.
The music video released officially online by jotiraj1 via Youtube. Hope that you will enjoy this melodious pop song Mayalulai Maya Garda.
Here is the lyrics for the song:
Mayalulae maya garda
Dherai Dherai bata lageo
Mayalulae maya garda
Dherai Dherai bata lageo
Chhodi gai baigunile
Diusai rat lageo
Mayalulae maya garda
Dherai Dherai bata lageo

Dhoka paye unisita
Astai rahechha rita
Dhoka paye unisita
Astai rahechha rita
Mayako khelama hunna
Rahechha jita
Mayalulae maya garda
Dherai dherai bata lageo

Maya garne dherai thiya
Biswas kasaiko paina
Maya garne dherai thiya
Biswas kasaiko paina
Kasailae maile
Mutuma rakhna chahina
Mayalulae maya garda
Dherai dherai bata lageo
Mayalulae maya garda
Dherai dherai bata lageo
Diusai rat lageo
Mayalulae maya garda
Dherai Dherai bata lageo