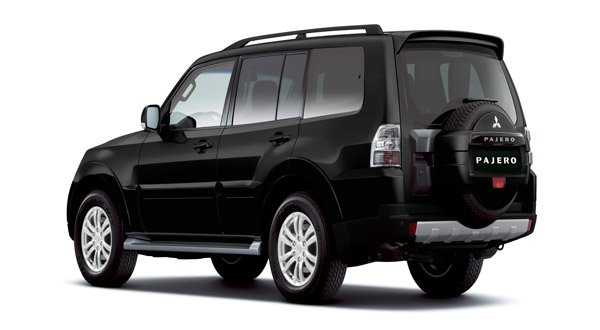 Manufactured by the Japanese automobile multinational company, the Mitsubishi Pajero is a SUV car which came into production since 1982. The Mitsubishi Pajero, just like other cars, has passed through various generations. The first generation Pajero was from the year 1982 to the year 1991, similarly, the Mitsubishi sold its second generation from 1991 to 1999. The third generation came into production from the year 1996 to 2006, and the fourth generation or new generation was officially launched on 30th September, 2006 at the Paris Motor Show.
Mitsubishi has equipped a modernized front dashboard featured with updated grilles and daytime running LED lights. Beside the exterior, Mitsubishi has brought some changes in the interior which includes the metallic trim.
Furthermore, Mitsubishi Pajero is available in three different versions; Pajero 5-door, 3-door and Pajero Sport and the company has been exporting three different versions in Nepal under the dealership of Leon Motors Private Limited which also has been looking after the sales and service of its cars.
Price in Nepal: Rs. 14,400,000 (For Pajero 5-door A/T Low-Trim),
Rs. 15,500,000 (For Pajero 5-door A/T Mid-Trim),
Rs. 16,250,000 (For Pajero 5-door A/T High-Trim),
Rs. 11,850,000 (For Pajero 3-door AT)
Specifications
Dimension:
| | |
| --- | --- |
|  Body Type |  SUV |
|  Basic Weight |  2270 kg |
|  Length |  4900 kg |
|  Height |  1900 kg |
|  Wheelbase |  2780 mm |
|  Front Track |  NA |
|  Rear Track |  NA |
|  Ground Clearance |  235 mm |
Engine:
| | |
| --- | --- |
| Fuel Tank |  88 liters |
|  Cylinders |  NA |
|  Valves Per Cylinder |  NA |
|  Displacement |  3200 cc |
|  Max Power |  201 bhp |
|  Max Torque |  448 Nm |
Dynamics:
| | |
| --- | --- |
| Front Brakes |  Disc |
| Rear Brakes |  Drum (Pajero 5-door A/T Low-trim), Disc (Pajero 5-door A/T Mid-trim / Pajero 5-door A/T High-trim /Pajero 3-door A/T) |
| Front Wheels |  NA |
| Rear Wheels |  NA |
| Front Suspensions |  Double wish bone with coil spring & stabilizer bar |
| Rear Suspensions |  Multi link coil spring with stabilizer bar |
Transmission:
| | |
| --- | --- |
|  Transmission |  Automatic with Manual Mode, Automatic with Sports Mode (Pajero 3-Door AT) |
|  Number of Gears |  5 |