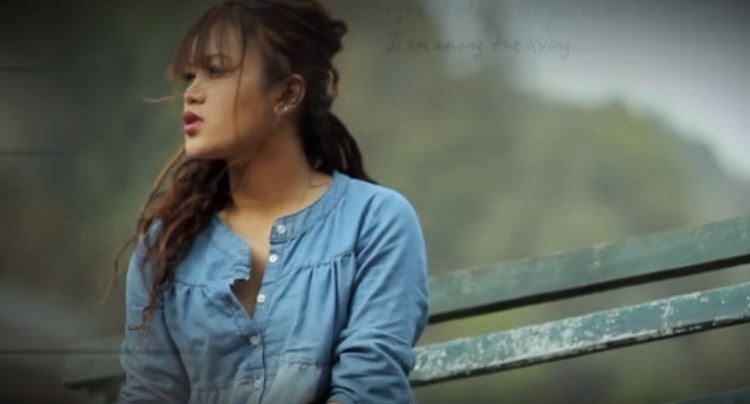 Muglan is a sentimental song by Sanjeev Singh from the album " Muglan". Muglan Nepali pop song which shows how painful it is, if anyone you love will don't understand you and leave you all alone. Here perfect choice of lyrics and the music make this music video awesome.
The music for this song was composed by Sanjeev Singh and lyrics was also written by Sanjeev Singh himself. This music video tries to deliver message that there is pool of pain if you are far from your loved ones. Sanjeev Singh is a one of the established and much-loved singers in Nepali music industry. His many recorded song are popular. He went to UK, leaving Nepal, for his personal reasons, however, his passion for music could not let him stay too long. He came back to cater his new creation among his fans who had been desperately waiting to hear him sing again. This music video is presented by MOKSHYA production. When you once listen this song, I am sure you will keep repeating it.
The music video is released officially online by Music Nepal via Youtube. Hope that you will enjoy this melodious sentimental song Jaba Samma.
Here is the lyrics for the song:
Muglan hera jaadaichhu
Saanu relai chadhera
Yo mana jalchha herana
Saanu timilai samjhera
Muglan hera jaadaichhu
Saanu relai chadhera
Yo mana jalchha herana
Saanu timilai samjhera

Rudaichhau ke timi
Baato mero heri
Bache bhane aaunechhu
Bhetna chhuttima pheri
Saanu timilai bhanera

Muglan hera jaadaichhu
Saanu relai chadhera
Yo mana jalchha herana
Saanu timilai samjhera

Paltane jeevan yo
Thaha chhaina ke hune ho
Chiththiharu nalekha
Malai nai samjhera bho

Samjhera malai nai bho
Muglan hera jaadaichhu
Saanu relai chadhera
Yo mana jalchha herana
Saanu timilai samjhera