Nahera Malai By Mukti and Revival (Audio)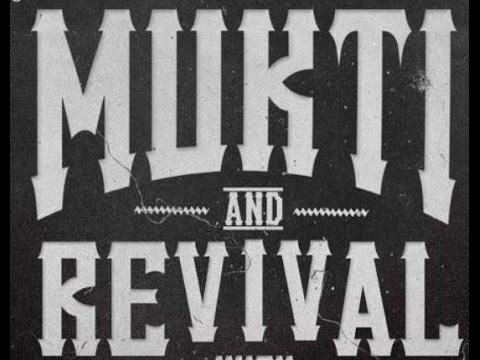 Nahera Malai is a new pop song by Mukti and Revival. The song is from album "Kalankiko Jaam". The main member of this band Mukti Shakya sing this song. This is one of the rising band in Nepal.
The Mukti and Revival releases many albums Kalanki Ko Jam is one of them which is loved my so many peoples. Mukti and Revival are blues-rock band from the city of Kathmandu, Nepal. Successfully releasing three albums till date Bujhai Deu, Kalanki ko Jam and recently Dekhdai Chhu Ma, they have gained a lot of popularity among underground music fans. The band is named after the lead singer of the band Mukti Shakya who is considered one of the finest guitarist in Nepal. He is one of the famous, talented and versatile singer of Nepal. I am sure you will like repeating this song when you once listen to it.
This song is officially released online by Ek Music via YouTube. Hope you guys will enjoy this melodious song Nahera Malai.
Here is the lyrics for the song:
Na Hera Malai Karke Nazar Le
Aaune Chhu Timro Tira Pharke Ra, Ho
Banchdai Chhu Ma Eaklai Aaja
Ujayalo Paune Asha Le
Khasdai Chhu Ma Yahan Bata
Paune Chhu Sara Sansara, Ho
Birasna Maile Saake Ko Chhina
Sapana Ka Ti Lahar Haru
Aaundai Chhu Ma Timrai Tira
Sanga Sangai Bachne Mero Rahara, Ho
Chhahidaina Aaba Aru Kehi
Lamkidai Chhu Timrai Tira Ah

Ye..

Laijau Jhilke Lai Lai Jau
Danda Pari Lai Jau
Lai Jau Jhilke Lai

Kohi Chhinan Saathi Mera
Maan Ko Betah Bujhne
Sakina Ma Aljhina Aaba
Timrai Saatha Paunu Chha
Aaundai Chhu Ma Timrai Tira Lamkera, Ho

Ye..

Danda Pari Lai Jau
Ye, Laijau Jhilke Lai

Na Hera Malai Karke Nazar Le
Aaune Chhu Timro Tira Pharke Ra, Ho
Birasna Maile Saake Ko Chhina
Sapana Ka Ti Lahar Haru
Chhahidaina Aaba Yahan Aru
Lamkidai Chhu Timrai Tira Ah