Namrata Shrestha Biography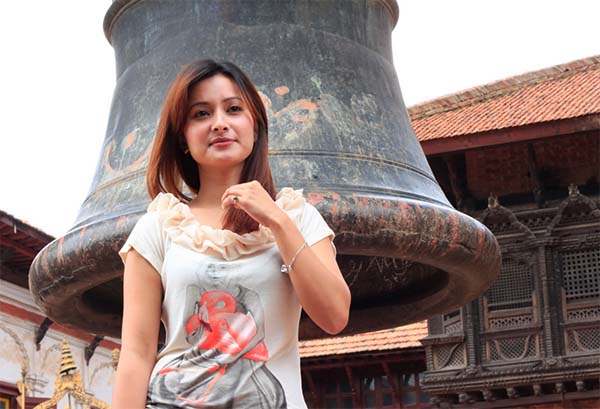 Namrata Shrestha is not so new face in the Kollywood since she is now very well renowned as the Nepali Actress and is also considered to be the busiest actress of the time. Namrata Shrestha was born on 14th of June 1986. She is known as the Nepali model, RJ, presenter and actress. She is known for the role in the romantic movie called, "Sanosansar" which was released on 2008. She also used to do the music videos in the songs.
Before Namrata Shrestha heads for the acting career as the actress, she started her career by appearing in the magazine such as in the cover of WAVE magazines, VOW magazine and other magazines. She was enlisted in the top 5 models of the country as mentioned by The Kathmandu Post on its 5th edition for February. She also appeared in the cover of Navyaata Magazines.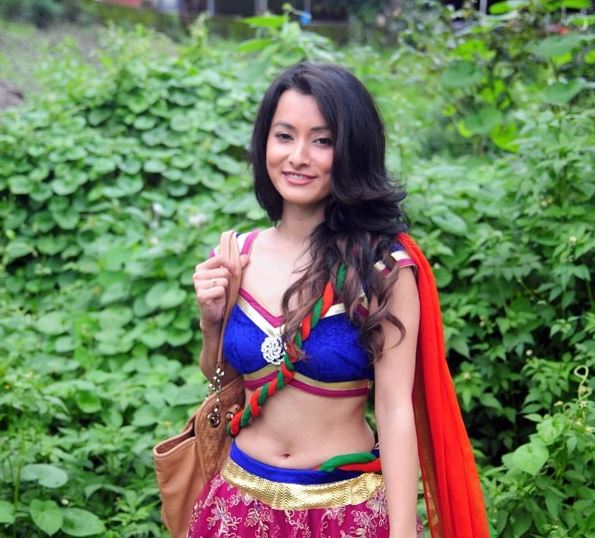 In the movie, Sanosansar, she played the role of Reetu in which she played the lead role. Another movie is "Mero Euta Saathi Chha" which was produced by Sudarshan Thapa and the movie became the big hit. She has appeared in the first two movies of 2010. They are First Love which is a cameo that is played for the awareness programme about the HIV Aids about the night life of the Kathmandu City.
There was the controversy created in the year 2008 September as her video scandal was released just after the release of the movie, "Mero Euta Saathi Cha". She was involved in the short sex video clip with DJ Tantrik which was leaked by Tantrik's disturbed wife. This was the cause that Shrestha is forced to live her life by hiding for few period of time. Then she headed towards the movies like the "Purple Days" and "First love".
The actress played lead role in the movie called, "Miss U"as directed by Dilip Rayamaghi under Darpan Production. In the recent days, she has played in the movie, November Rain in opposed to Aryan Sigdel. She has appeared in the mush awaited movie called "Chadke" in opposed to Saugat Malla.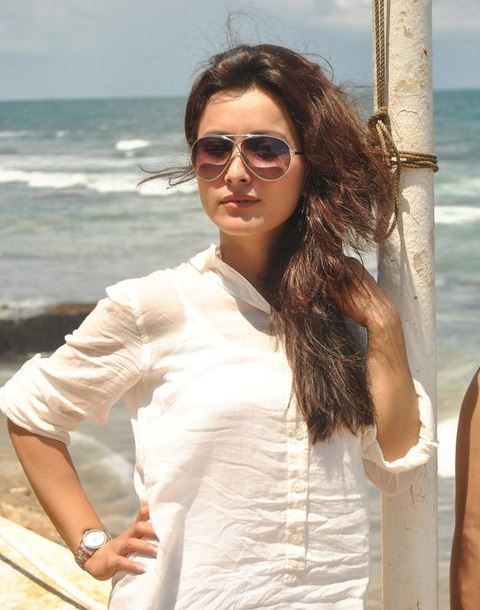 Namrata Shrestha is one of the beautiful and talented Nepali Actresses. But the things went wrong as she was involved in the sex videos with her so called boy friend. She and Manisha Koirala both of them became popular after launching them on the public through modeling. Basically her roles in the movies like Sanosansar and rests have constructed her role as the beautiful and stunning actress of Nepali Media.
In a nutshell, Namrata as she is enlisted in the 5th rank of the top models of Nepal, she may also have the strong role in the character. In this case, Namrata can also have the stronger role which will make her career brighter. In such state, the actress should head towards the other projects as she has got the beauty as well as the talent.
For Namrata Shrestha Videos : Click Here