Narisaune Manche By Santosh Lama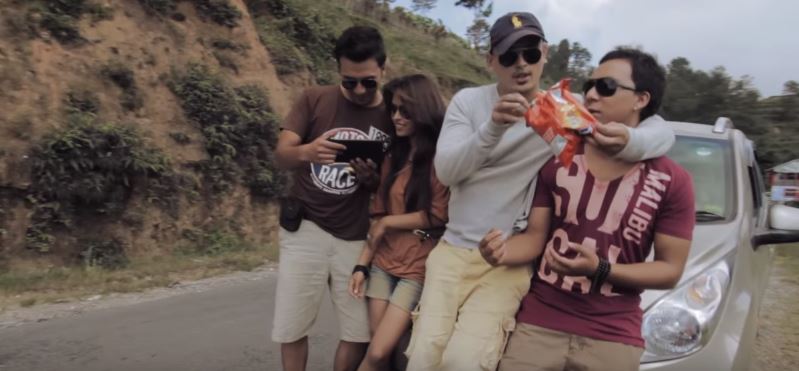 Narisaune Manche is a Nepali pop song by Santosh Lama from album "Amber". Santosh Lama is the vocalist of the song. This is the song which describes the life of the innocent boy and the struggle we have to face in the life.
The song, Narisaune Manche is written and composed by Amber Subba. The innovative, energetic and multidimensional young singer Santosh Lama has contributed his amazing voice in lots of Nepali Songs. He is a Nepali musician born in the Naubise Khatripauwa, Dhading. The winner of "Nepali Tara-2", Santosh Lama had to struggle a lot hard even after winning the title to get a string foothold in the Nepali music industry. Finally, he got an offer to sing for music director Chetan Sapkota to sing a song "Ke Saaro Chitikka Mileko" for the Nepali film "Bhagwan Sabaiko" directed by Pradip Shrestha. Give a listen to this song right away, I am sure you will keep repeating it.
The audio song is released officially online by santosh lama via YouTube. Hope that you will enjoy this pop song Narisaune Manche.
Here is the lyrics for the song Narisaune Manche:
Ma narisaaune manchhe
Ma narisaaune manchhe
Ma narisaaune manchhe
Ma narisaaune manchhe
Ma narisaaune manchhe
Sanka garechhan
Kura kaatchhan
Kina tesai manchhe
Ma ta hajur narisaaune manchhe
Ma narisaaune manchhe

Bhanyo yeuta arkai sunchha
Garyo yeuta arkai
Bina sitti kina tesai
Ulto sochchha manchhe
Ma ta hajur sidhaa sochne manchhe

Aru uthne trass sablai
Jhaarne garchhan kura banaai
Bina sitti kina tesai
Khutta taanchhan manchhe
Ma ta hajur haat dine manchhe
Ma narisaaune manchhe
Ma narisaaune manchhe

Sanka garchhan
Kura kaatchhan
Kina tesai manchhe
Ma ta hajur narisaaune manchhe
Ma ta hajur haat dine manchhe
Ma ta hajur nabijhaaune manchhe