New Nepali Teej Song Yo Dilko Raja by Melina Rai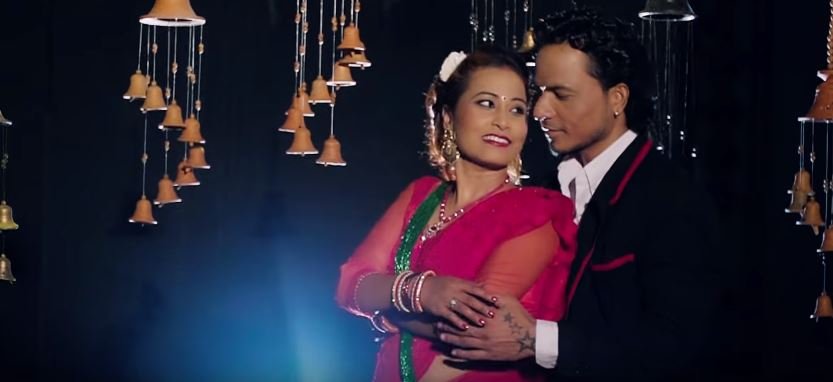 Yo Dilko Raja is a new Nepali teej song by Melina Rai. The music video features Puspa and Bikal. The song is released on occasion of Nepali women's great festival 'Haritalika Teej' which is directed by Shiva BK. The music video was cinematographed by Sambhu Chalise and was edited by Rabin B.K.
The lyrics for the song was written by Bikal Tiruwa and music was composed by Bivek BK. The music video features talented Nepali artists Puspa and Bikal. The music video is based on the Nepali festival 'Teej', which is one of the biggest festival of Nepal. Hartalika Teej welcomes the monsoon season and celebrated primarily by girls and women, with songs, dancing and prayers. This monsoon festival of Teej are primarily dedicated to Goddess Parvati and her union with Lord Shiva. Once you listen to this song, I am sure you will keep tuning it.
The music video is released officially online by Music Nepal Official via Youtube. Hope that you will enjoy this melodious Teej song Yo Dilko Raja.
Here is the lyrics for Yo Dilko Raja:
Teejai ko lahara
Lagyo bari lai
Timrai hune rahara
Jagyo bari lai
Hooo Timrai hune rahara
Jagyo bari lai

Hey radhe krishna
Hey shankar bhola
Hey radhe krishna
Hey shankar bhola
Yo dil ko raja
Kun desh ma hola
Yo dil ko raja
Kun desh ma hola
Yo dil ko raja
Kun desh ma hola…..

Kaela banchu hola
Tyo raja ki rani
Dhalki sakyo aba
Mero baisa jobani
Rato sari rato chura
Chadke tilhari
Rahar lagyo jane barai
Sir ma sindur bahri
Hey radhe krishna
Hey shankar bhola
Hey radhe krishna
Hey shankar bhola
Yo dil ko raja
Kun desh ma hola
Yo dil ko raja
Kun desh ma hola
Yo dil ko raja
Kun desh ma hola…..

Maya pauna aja bholi
Sapana buneki chhu
Hajarau ko vid ma
Timilai nai chune ko chu
Timrai lagi sajhiye chu
Auna bato heri
Phohor jastai na jikaunu
Yo teej ma pheri
Hey radhe krishna
Hey shankar bhola
Hey radhe krishna
Hey shankar bhola
Yo dil ko raja
Kun desh ma hola
Yo dil ko raja
Kun desh ma hola
Yo dil ko raja
Kun desh ma hola…………