Nia's Biography
Antonia Eugenia Vardalos, known professionally as Nia Vardalos, is a Canadian-American actress, screenwriter and producer who belongs to Greek descent. Nia is widely recognized for the playing and writing the award winning film My Big Fat Greek Wedding which released in 2002. Furthermore, her other works include Connie and Carla (2004), I Hate Valentine's Day (2009), For a Good Time, Call… (2012), etc.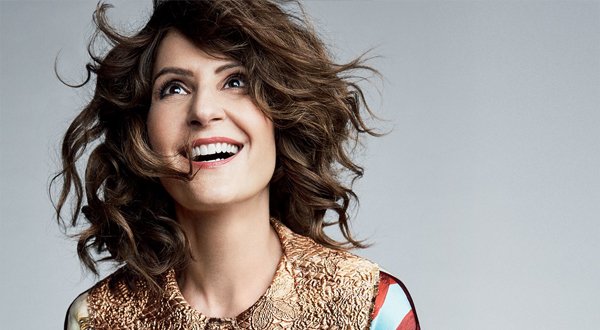 Nia was born on 24th September, 1962 in Winnipeg, Manitoba in Greek Canadian family. Her mother Doreen Christakis was a bookkeeper and homemaker. Likewise her father Constantine "Gus" Vardalos was a land keeper. Growing up in Winnipeg, she studied Shaftesbury High School and later enrolled at Ryerson University, Toronto.
Career Debut
In year 1996, Nia made movie debut through film No Experience Necessary. She had played the minor role of Sheila in particular film. Besides, she played non-credited roles in TV series like High Incident and Common Law the same year. In 1997, she appeared as Iris in film, Men Seeking Women. Further, she also appeared as Grace Almada in an episode of The Drew Carey Show's episode "Strange Bedfellows". She also voiced Domino in Team Knight Rider from 1997 to 1998.
Subsequently in 1999, Nia starred as Jennifer in film Meet Prince Charming. Besides, she appeared as Mindy in an episode of It's Like, You Know… titled "Memories of Me" and Evelyn in Two Guys and a Girl's episode "Career Day". The following year, she had a guest role in Curb Your Enthusiasm's episode "Interior Decorator".
In 2002, Nia made her debut as screenwriter through movie My Big Fat Greek Wedding. She also played the role of main character Toula Portokalos in the same film. Besides, she hosted Saturday Night Live's episode "Nia Vardalos/Eve". In 2003, she appeared as Fotoula 'Toula' Portokalos in CBS's sitcom My Big Fat Greek Life based in film My Big Fat Greek Wedding.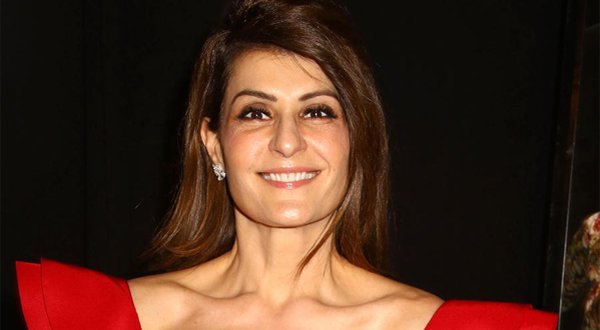 Nia then in 2004, wrote film Connie and Carla and also starred as main character Carla in the particular film. Later in 2009 she played the character of Georgia Yanokoupolis in Donald Petrie's My Life in Ruins. She earned good salary from the film which increased her net worth. Besides, she played, wrote and directed film I Hate Valentine's Day. This movie also helped her to increase her net worth. Further, she acted as Lisa Shane in Drop Dead Diva's "What If?"
2012 – Present
In the year 2012, Nia starred as Rachel Rodman in Jamie Travis's For a Good Time, Call. Further, she played the role of Mrs. Books in film, An American Girl: McKenna Shoots for the Stars. Eventually, the actress worked in many different television series like Grey's Anatomy (2012), Law & Order: Special Victims Unit (2013-2014), Marry Me (2015), Star Vs. the Forces of Evil (2015), Jane the Virgin (2015), etc.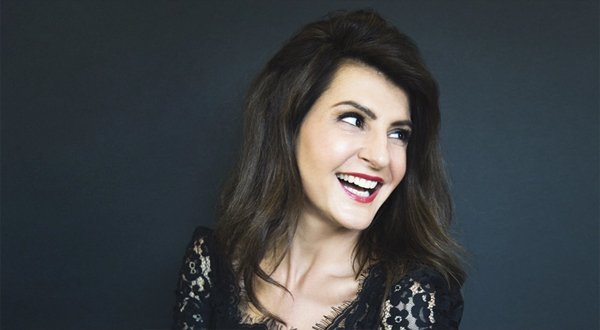 Nia Vardalos later appeared as Sharon in Adam Collis's film Car Dogs. She then reprised the role of Toula Portokalos in the sequel of My Big Fat Greek Wedding, My Big Fat Greek Wedding 2 in 2016. Besides, she portrayed Leah Wells and Annie Spiro in TV series The Catch and Graves respectively the same year. She also had a guest role as Tiffany in Dr. Ken's episode "Ken's Big Audition".
Net Worth
The talented actress, Nia Vardalos has an estimated net worth of $11 million US dollars. The actress is one of the renowned actresses in Hollywood and has given important films in the film industry. We hope she soon will play in more movies and increase her net worth.
Must Know Facts about Nia Vardalos
Real Name: Antonia Eugenia Vardalos
Date of Birth: 24 Sep., 1962
Profession: Actress, Screenwriter, Producer
Height: 5′ 6″
Husband: Ian Gomez (m. 1993)
Children: 1
Facebook: 135K Fans in Facebook
Instagram: 79K Followers in Instagram
Twitter: 292K Followers in Twitter
Net Worth: $11 Million