Nirdosh By Divya Subba (Audio)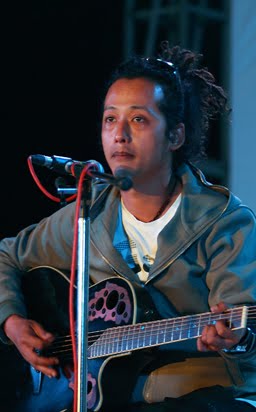 Nirdosh is a New Nepali Melodious Pop Song by Divya Subba. The Song was about pure love which shows how pure love and its feelings look like with the help of lyrics and music.
The lyrics and music for this song was done by Divya Subba himself. Vocal to this song was also given by Divya Subba. He is one of the well known singers in Nepali music industry.  He learned guitar and vocal at the age of twelve from his father, whom he considers as his inspiration, and then he went to Gurudev Kamant for training for three years. In this song singer expressing the feeling of betrayal from his girl and try to explain how much he loves her. When you once listen this song, I am sure you will keep repeating it.
The music video is released officially online by shayne wayne via Youtube. Hope that you will enjoy this melodious pop Song.
Here is the lyrics for the song Nirdosh:
Nirsoh bhayera pani
Doshi bane timro najar ma
Dherai maya garthe timilai
Sayad timile bujhna sakinau
Huuu huu huu huu huu huu

Timro name badnam hunchha bhanera
Ma chup chap basi raheko chhu
Ajhai pani timro maya
Mutu bhitra rakheko chhu
Aatit ka yaad lai farkera herda
dukhchha yo mero mutu
Timile diyeka upahar aansu liye
Jadai chhu huhuhuhu/2

Chahethe timro har paila ma
Ma saath dina
Khojethe timro sapana ma
Ma sadhai aauna/2
Sakina timilai aafno banauna
Nirdosh bhayera pani
Doshi bane timro najar ma

Huhu h uhu huh uh u hu