Nisthuri Mayalu By Sanjeev Singh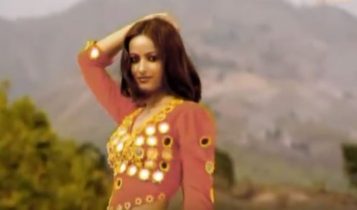 Nisthuri Mayalu is a sentimental pop song by Sanjeev Singh. Sanjeev Singh is the one of the best singer and have lots of fans. In this music video Sanjeev tries to express the agony and pain which is grown inside him because of betrayal.
The music for this song was composed by Sanjeev Singh and lyrics was also written by Sanjeev Singh himself. One of the most popular and soulful pop singers in Nepal, Sanjeev Singh needs no introduction. His soul touching songs like Chulesima, Meri Maya, Gori Eta Sunana, Ramailo Cha Yo Sanjha, etc. are still on the lips of many music lovers. Calling him merely a singer is not enough as he is also one of the good composers in Nepali music industries and most of his songs and many other songs have been composed by him. He went to UK, leaving Nepal, for his personal reasons, however, his passion for music could not let him stay too long. When you once listen this song, I am sure you will keep repeating it.
The music video is released officially online by THT Live via Youtube. Hope that you will enjoy this melodious song.
Here is the lyrics for the song:
Killa hajarau
Mutu bhitra khopi
Timi ta gayau
Khushi matra boki
Nisthuri mayalu
Nisthuri mayalu
Nisthuri mayalu

Birsu bhaneni
Birsu kasari
Pida yettika
diyauni yesari
Lakchhya nai
Timro ruwaunu ho ki
Ruwaunu ho ki

Mayako khelama
Yesari bhagyau
Lagera ekanta
Kunama lagaayeu
Aba ta timro
Man khusi bho ki
Mana khusi bho ki

Killa hajarau
Mutu bhitra khopi
Timi ta gayau
Khushi matra boki
Nisthuri mayalu
Nisthuri mayalu
Nisthuri mayalu