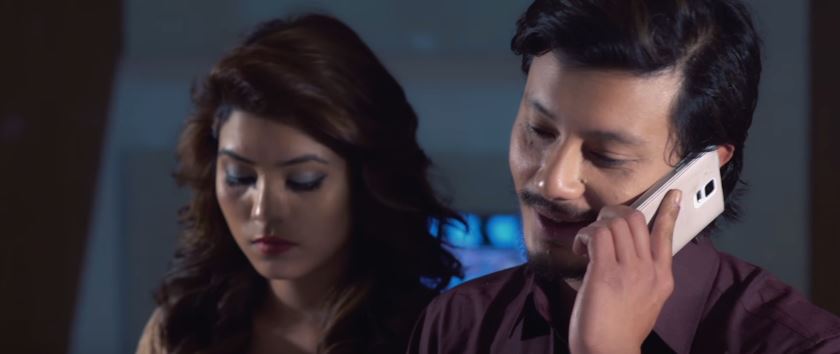 Niyali is a new aadhunik song by Rupak Dotel. The music video features Sofiya and Nirajan Pradhan. Niyali is a Nepali song by Rupak Dotel which is directed by Bibhore Pokharel. Niyali music video was edited by Suprim Parajuli and music video was cinematographed by Roshan Shrestha.
The music video of this song was arranged by Maharaj Thapa and  lyrics was written by Kiran Michael Ghimire. The music video is featuring by versatile model Nirajan Pradhan. Nirajan Pradhan has established himself as a successful model in Nepali music video. He featured in more than 50 music videos and ads, Nirajan Pradhan is the hot model of Nepali music video industry. This music video shows the pain when two heart are departure from each other. When you once listen this song, I am sure you will keep repeating it.
The music video is released officially online by ASIAN MUSIC via Youtube. Hope that you will enjoy this melodious aadhunik song Niyali.

Here is the lyrics of Niyali:
Niyali hera dherai pachi
Niyali hera dherai pachi
Aakha ma timro chabi
Mutu ma timro maya
Aakha ma timro chabi
Mutu ma timro maya
Chha ki bhani
Niyali hera dherai pachi….

Sunaulo din theyo
Sunaulo sapana
Mayalu satha tyo
Ghodhuli sajhama
Sunaulo din theyo
Sunaulo sapana
Mayalu satha tyo
Ghodhuli sajhama
Mitha mitha sara batha
Sangai juneli raat
Ghodhuli sajhama
Mitha mitha sara batha
Sangai juneli raat
Khau bhane baljhidincha
Aaja Biteka ti sara
Samhali hera dherai pachi….

Anautho chaha tyo
Anautho bhawana
Timi bitrai dhubada theya
Bhuli sansar ma
Anautho chaha tyo
Anautho bhawana
Timi bitrai dhubada theya
Bhuli sansar ma
Dui mutu ekai sasha
Ekai tyo dhadkan
Dui mutu ekai sasha
Ekai tyo dhadkan
Tahi chokho preeta aja
Bani rayo aja kalpan
Niyali hera dherai pachi……………