Pardesh Bata By Sanjeev Singh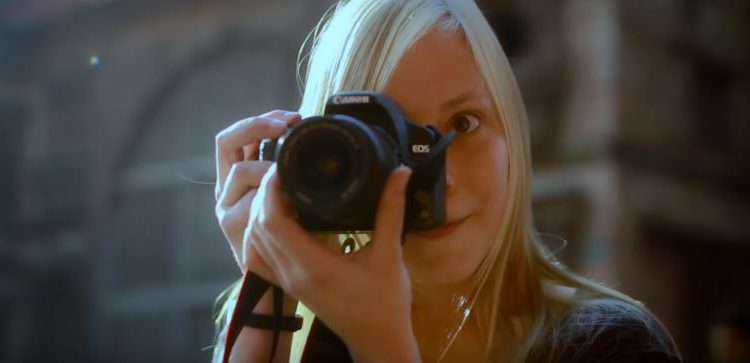 Pardesh Bata is a new aadhunik romantic melodious Nepali pop song by Sanjeev Singh. The music video features Divya Dev Panta and Johanna Knutzen. Pardesh Bata is a Nepali song by Sanjeev Singh which is directed and edited by Rajan Kathet.
The music of this song was composed by Suresh Kumar Chhetri and lyrics of this song was written by Suresh Kumar Chhetri himself. The music video features by versatile model Johanna Knutzen who is foreigner too. She looks very pretty and beautiful. Pardesh Bata is a romantic love song where we can see the feeling of one poor guy who thinks lots of things when he saw the tourist Johanna Knutzen. This song shows that how important is the love in human life. When you once listen this song, I am sure you will keep repeating it.
The music video is released officially online by chhaproma via Youtube. Hope that you will enjoy this Melodious pop Songs Pardesh Bata.
Here is the lyrics for the song Pardesh Bata:
Predesabata pardesi
Ayo basaima chadhera
Due char din basi
Farkera gayo
Yo man mero kathai herera
Predesabata pardesi
Ayo basaima chadhera
Due char din basi
Farkera gayo
Yo man mero kathai herera
Ha ha ha ho ho ho…………
Ha ha ha ho ho ho…………
Ha ha ha ho ho ho…………
Ha ha ha ho ho ho…………

Photo ta khiche
Manaile hajur
Camera thiyeana
Janebelama bujhera
Afai unale nai
Unko tasbir diyena
Photo ta khiche
Manaile hajur
Camera thiyeana
Janebelama bujhera
Afai unale nai
Unko tasbir diyena
Ha ha ha ho ho ho…………
Ha ha ha ho ho ho…………
Ha ha ha ho ho ho…………
Ha ha ha ho ho ho…………

Bheta feri kahile hola
Ni hajur ma vanna sakdina
Manako kura
Pokhnalae unko
Sahar ni kaha ho
Janna sakdina
Ha ha ha ho ho ho…………
Ha ha ha ho ho ho…………
Ha ha ha ho ho ho…………
Ha ha ha ho ho ho…………