Parkhaima By Raju Lama (Mongolian Heart)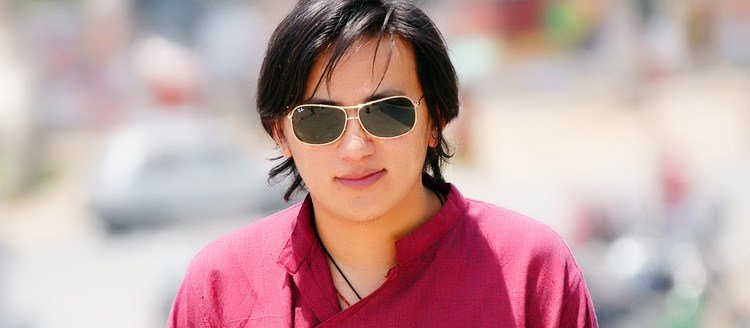 Parkhaima is a new sentimental Nepali song by Raju Lama, who is the main member of Mongolian Heart band. This song is taken from album "Mongolian heart vol-4". Parkhaima is a Nepali song which is directed by Alok Nembang and was edited by Prakash Tuladhar. This music video beautifully filmed by cameraman Sudarshan Chitrakar.
The music for this song was composed by Mongolian heart and lyrics was also written by Mongolian heart.  The song is very interesting, delightful and informative too. In this song band wants to deliver the message that deep and true lover can waits for her/his lover for life time. And they also tries to show that we also have to scarifies something in love for the shake of lovers happiness. Overall, This music video tries to represent the important of love, relation of lovers and other promise of love. When you once listen this song, I am sure you will keep repeating it.
The music video is released officially online by Music Nepal via Youtube. Hope that you will enjoy this sentimental song Parkhaima.
Here is the lyrics for the song:
Parkhaaima Bhijyo Sirani
Parkhaaima Bhijyo Sirani
Samjhanima Bityo Sapani
Chaadai Farki Aau
Ae Meri Mayalu
Ae Meri Mayalu
Parkhaaima Bhijyo Sirani

Deuraali Sunya Laagcha Maya Timi Nahuda
Deuraali Sunya Laagcha Maya Timi Nahuda
Mutu Mero Tyasai Jalcha Sparsha Le Nachuda
Chaadai Farki Aau
Ae Meri Mayalu
Ae Meri Mayalu

Parkhaaima Bhijyo Sirani

Malaai Jastai Timilai Pani Tyaha Tyastai Hudo Ho
Malaai Jastai Timilai Pani Tyaha Tyastai Hudo Ho
Samjhi Malai Ekantama Timi Pani Rudo Ho
Chaadai Farki Aau
Ae Meri Mayalu
Ae Meri Mayalu
Parkhaaima Bhijyo Sirani
Samjhanima Bityo Sapani
Chaadai Farki Aau
Ae Meri Mayalu
Ae Meri Mayalu