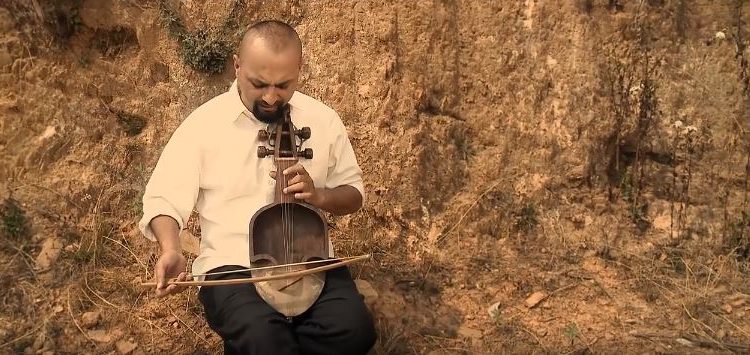 Paurakhi is a New Nepali pop song by Lochan Rijal. The music video features Chhote Lal Mirak. Paurakhi is a Nepali song which is directed by Gopal Koirala. The music video was edited by Jiban Bhattarai and was cinematographed by Gopal Koirala.
'Paurakhi' is the latest single by Lochan Rijal released in May 2013. Written, composed, arranged and performed by Lochan Rijal, 'Paurakhi' is one of the few recorded songs that incorporate both the Arbaja and the Sarangi. Arbaja also known as the Arbaj or Arbajo is a highly endangered instrument once played by the Gandharva musicians of Nepal. 'Paurakhi' is his way of incorporating ethnomusicological application in his compositions. This song describes the complexity of social, economic and cultural factors that drive an average Nepali to seek employment abroad. This song is also featured in the documentary 'Leaving Nepal'. When you once listen this song, I am sure you will keep repeating it.
The music video is released officially online by Lochan Rijal via Youtube. Hope that you will enjoy this romantic pop song Paurakhi.
Here is the lyrics for the song Paurakhi:
Baa le ta bhanthe
Aafai nai gari khaa
Gaye ma muglaan tira
Yaha ma daridra
Nepaal lai bhari nahos
Laasai ko bagaicha
Jaanchhu ma muglaan baru
Hatyaaara mari jaaa

Pardesi saaino aafanta
Aafanta bhani
Janchhu ma muglaan kutumba
Kutumba daridrai

Bidesi ghar ko ek maano maagera
Basdina nepal ma haat khutta baadhera
Chhimeki dai ko hoina ma merai peer
Jaanchhu ma muglaan baru
Aama ko taarna peer
Das muri dhaan maa pach muri
Paach muri bhoos ani
Jaanchhu ma muglaan ma sena mai
Sena mai khusi le