Pheri Aauncha Aundaina by Anand Karki With Lyrics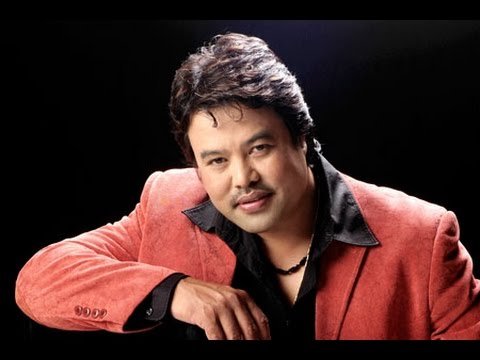 Pheri Aauncha Aundaina is Pop Nepali song by Ananda Karki. This music video features Suman and Sanjita. The lyrics for this song was written by Kiran Kharel while the music was composed by Sachin Singh. Pheri Aauncha Aundaina is directed and edited by Jaswant Dev Shrestha. Sagar Pradhan is the cameraman for this song.
Pheri Aauncha Aundaina is a beautiful video song that expresses the love at first sight. In this music video Suman and Sanjita meets each other in the restaurant and fall in love with each other in first sight. The environment of that restaurant is musical and romantic due to the melodious and romantic voice of Ananda Karki. This music video shows the romantic moments between two lovers. Nonetheless, you will find something satisfactory on the last part of music video that you will know only after watching this video song. I am sure, you guys will love this music video and tune repeatedly once after you hear it.
The music video is officially released online by Jaswant Dev Shrestha via YouTube. Hope you people will enjoy this beautiful Nepali Pop song "Pheri Aauncha Aundaina".
Here is the lyrics for the song Pheri Aauncha Aundaina:
Pheri aauchha aaudaina
Yesto raat thaha chhaina
Pheri aauchha aaudaina
Yesto raat thaha chhaina
Sangai baachu sangai maru
Laagchha kina thaha chhaina
Pheri aauchha aaudaina
Yesto raat thaha chhaina

Biyog ko jeevan bhanda
Angaalo ko maran pyaaro
Birahako barsa bhanda
Aanandako pal pyaaro
Birahako barsa bhanda
Aanandako pal pyaaro

Maya mitho paaryo kasle
Haamilai thaha chhaina
Pheri aauchha aaudaina
Yesto raat thaha chhaina

Raat pachhi raatai paros
Baru umera ghataaidiu
Chaahe yo raat aakhiri hos
Saara taap hataaidiu
Chaahe yo raat aakhiri hos
Saara taap hataaidiu

Bholi baachnu chha ki chhaina
Haamilai thaahaa chhaina

Pheri aauchha aaudaina
Yesto raat thaha chhaina
Pheri aauchha aaudaina
Yesto raat thaha chhaina
Sangai baachu sangai maru
Laagchha kina thaha chhaina
Pheri aauchha aaudaina
Yesto raat thaha chhaina