Pheri Tyo Din By Babu Bogati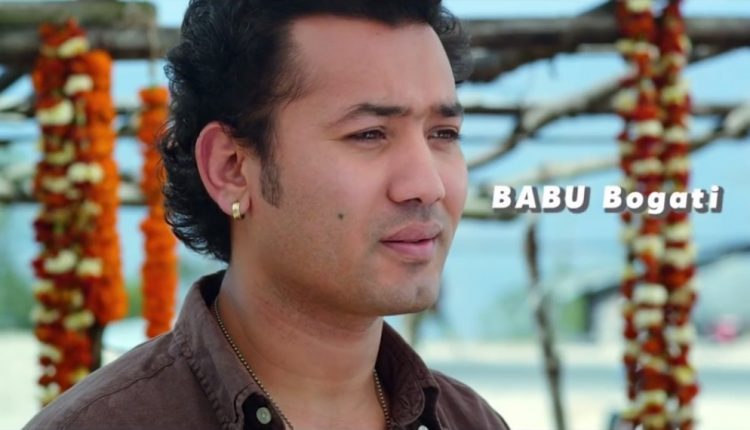 Pheri Tyo Din is a sentimental song by Babu Bogati which is taken from album "Request". Pheri Tyo Din is song which tells the story of every half way love story. This songs represents how some peoples are attracted towards the wealth and money by breaking down the source of happiness, pure love.
The music for this song was composed by James Pradhan and lyrics was written by James Pradhan himself. The vocal to this song is given by Babu Bogati who is one of the popular singer, actor, lyrics writer and music composer. This song try to say that love is blind. And whole this song was based under the blind love which has given pain to the actor who is playing the role of broken heart. The audio for this song is handle by Music.com. The music video was post production by Namaste Vision. When you once listen this song, I am sure you will keep repeating it.
The music video is released officially online by Muna Bhandari via Youtube. Hope that you will enjoy this melodious sentimental songs Pheri Tyo Din.
Here is the lyrics for the song Pheri Tyo Din:
Feri tyo din
Feri tyo rat
Feri tyo din
Feri tyo rat
Vulna khojchhu
Samayeko satha
Bacha jhutho dieu malae
Feri pani aee rahanchha
Samjhana tmrai
Eklo chhu ma tmi bina
Tai pani satauchha
Kalpana sadhai
Feri tyo din
Feri tyo rat
Feri tyo din
Feri tyo rat
Vulna khojchhu
Samayeko satha
Bacha jhutho dieu malae
Feri pani aee rahanchha
Samjhana tmrai
Eklo chhu ma tmi bina
Tai pani satauchha
Kalpana sadhai

Ankha kholi rahu
Ya ta ankha chimli rahu
Samjhana ustai chha gahiro
Marna khoji heru
Ya jiuna khoji heru
Birsana tmilae sakina
Badaliyo din
Badaliyo rat
Badaliyo din
Badaliyo rat
Laudina man kasaiko satha
Bacha Jhuto diyeu malae
Feri pani aee rahanchha
Samjhana tmrai
Eklo chhu ma tmi bina
Tai pani satauchha kalpan sadhai

Feri tyo din
Feri tyo rat
Feri tyo din
Feri tyo rat
Vulna khojchhu
Samayeko satha
Bacha jhutho dieu malae
Feri pani aee rahanchha
Samjhana tmrai
Eklo chhu ma tmi bina
Tai pani satauchha
Kalpana sadhai