Phool Jhai Fulos by Ram Krishna Dhakal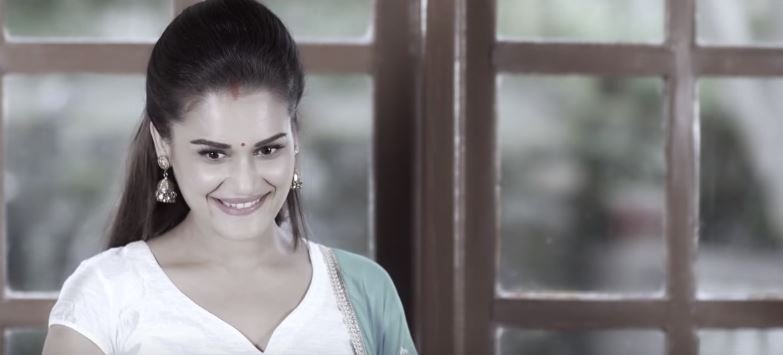 Phool Jhai Fulos is a new aadhunik Nepali song from album "Anupam Atal". The music video features Reema Bishwokarma and Ramkrishna Dhakal. Phool Jhai Fulos is a Nepali song by Ramkrishna Dhakal which is directed by Yubraj Waiba. The music video was edited by Nishan Ghimire and was cinematographed by Utsav Dahal.
The music for this song is composed by Rajesh Thapa and lyrics was written by Arjun Thapa. The music video features versatile hot model Reema Bishwokarma. Reema Bishwokarma is one of the hot and sexy model of this music video industry. She has given her outstanding performance in this aadhunik music video. The vocal for this song was given by Ram krishna Dhakal who is one of the most popular and talented pop, playback singer as well as actor.  When you once listen this song, I am sure you will keep repeating it.
The music video is released officially online by Bindabasini Music via Youtube. Hope that you will enjoy this melodious modern song Phool Jhai Fulos.
Here is the lyrics for Phool Jhai Fulos:
Phool Jhai Fulos bhanchu jiban
kadha sari bijhaucha

Phool Jhai Fulos bhanchu jiban
kadha sari bijhaucha
Otha ko haaso pulna pae
Aakha le nai rujhaucha
Phool Jhai Fulos bhanchu jiban
kadha sari bijhaucha……

Kaela kaha kaela kaha
Hawa sari bahanu parne

hooo Kaela kaha kaela kaha
Hawa sari bahanu parne
Jastai bajra pare pani
Chatti fukae sahanu parne
Kaela haso kaela aashu
Kaela haso kaela aashu
Palo gari gijaucha
Phool Jhai Fulos bhanchu jiban
kadha sari bijhaucha…..

Dhukha parda runu parne yaha
Khusi huda hasnu parne

hooo Dhukha parda runu parne yaha
Khusi huda hasnu parne
Sayau ghumti junga tardai
Raecha yaha bachanu parne
Samjhauta rayecha jiban
Samjhauta rayecha jiban
Dhukhada mann fijaucha
Phool Jhai Fulos bhanchu jiban
kadha sari bijhaucha

Otha ko haaso pulna pae
Aakha le nai rujhaucha
Phool Jhai Fulos bhanchu jiban
kadha sari bijhaucha……………