Pratikshya by Nirmal Paneru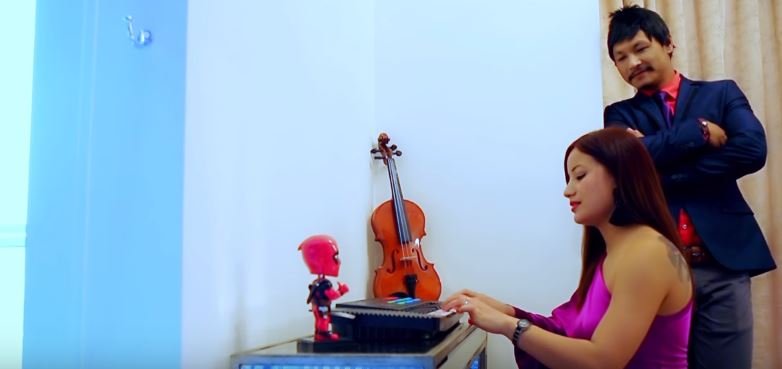 Pratikshya is a new sentimental song by Nirmal Paneru. The music video features  Kushal and Zoya. Pratikshya is a sentimental song that represents the unsuccessful love story between two lovers. This music video is directed by Rohit Bikram Karki. Pratikshya was cinematographed by Rohit Bikram Karki and was edited by Suresh Raut.
The lyrics for the song was written by Shital Kadambini and music was composed by Hari Lamsal. Artists Kushal and Zoya have performed together to make this music video wonderful. In this music video singer Nirmal Paneru has given his melodic voice. Nirmal Paneru is the well known singer with great voice and sings mostly emotional songs. In Pratikshya, Kushal and Zoya love each other but unfortunately Zoya gives the breakup to the Kushal and breaks his heart. The music video is presented by Nirmal Paneru and was arranged by Shahas Shakya. When you once listen this song, I am sure you will keep tuning it.
The music video is released officially online by HighlightsNepal via Youtube. Hope that you will enjoy this melodious sentimental song Pratikshya.
Here is the lyrics for Pratikshya:
Pratikshya ma betaudai chu
Din ma haina sal maela

Pratikshya ma betaudai chu
Din ma haina sal maela
Timilai maya gari
Timilai maya gari
Nimtayechu kal maela
Nimtayechu kal maela
Pratikshya ma betaudai chu
Din ma haina sal maela……

Ekata murkha bhane
Haata lagyo sunya matra

Ekata murkha bhane
Haata lagyo sunya matra
Ekata murkha bhane
Haata lagyo sunya matra
Haata lagyo sunya matra
Jaha theyena macha tahi
Hani rayecha jal maela
Timilai maya gari
Nimtayechu kal maela
Nimtayechu kal maela
Pratikshya ma betaudai chu
Din ma haina sal maela……

Mai bajhauchu mai gauchu
Timi nacha bhaneko theya

Mai bajhauchu mai gauchu
Timi nacha bhaneko theya
Mai bajhauchu mai gauchu
Timi nacha bhaneko theya
Timi nacha bhaneko theya
Chopnu kina janena chu
Dhukdhuki ko tal maela
Timilai maya gari
Nimtayechu kal maela
Nimtayechu kal maela
Pratikshya ma betaudai chu
Din ma haina sal maela…………