Punarjanma postponed its release date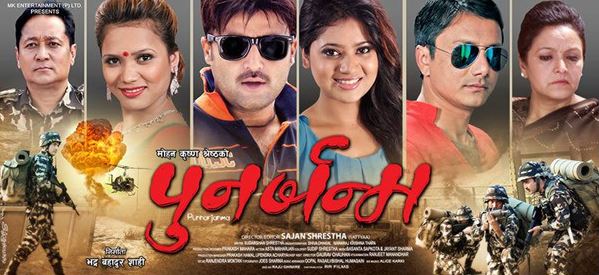 Nepali movie Punarjanma postponed its release date from 15th Falgun to 22nd Falgun. As the last movie by late director Alok Nembang "Ajhai Pani" is releasing on 15th Falgun so as a tribute Punarjanma crew has postponed their release date.
The movie Punarjanma is based on a real life story as written by Sudharshan Shrestha. The movie stars Aryan Sigdel, Keki Adhikari, Gajit Bista, Sushmita Shahi, Mithila Sharma, Biajay Lama, Laxmi Giri, Rashmmi Bhatta, Deshbhakta Khanal and Reshma Shrestha in the lead roles. The movie is produced by Mohan Krishna Shrestha and Bhadra Bahadur Shahi under the banner of MK Entertainment. Punarjanma is directed by Sajan Shrestha.