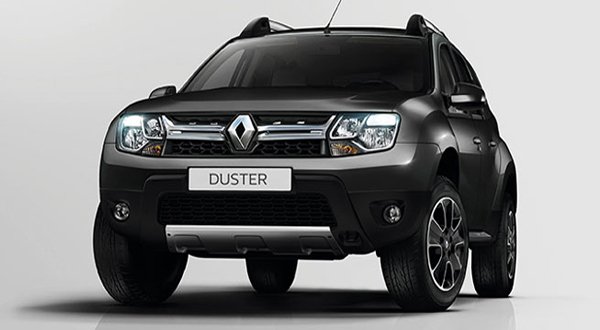 The Renault Duster is a small sized SUV car manufactured by a French automobile company, Renault in the year 2010. The Duster is known as Nissan Terrano in Russia and as Dacia Duster in different parts of the world.
Renault has developed a new concept about four-wheelers in Indian market with the Renault Duster. The Renault Duster has been successful to dominate the Indian market by selling more than 1.4 Lakh from the day it launched in India. Beside, Renault Duster also comes in the list of world's best-selling SUV car being produced in 5 countries and sold in more than 100 countries.
In the context of Nepal, the Renault Duster is imported under the dealership of Advanced Automobiles Pvt. Ltd.
Price in Nepal: Rs. 3,581,700 (For RXE Petrol),
Rs. 3,913,200 (For RXL Petrol),
Rs. 4,268,500 (For RXL Diesel),
Rs. 4,903,500 (For RXZ+ Diesel),
Rs. 5,172,100 (For RXZ+ AMT Diesel),
Rs. 5,671,300 (For RXZ AWD)
Specifications
Dimension:
| | |
| --- | --- |
|  Body Type |  SUV |
|  Basic Weight |  1160 kg |
|  Length |  4315 mm |
|  Height |  1695 mm |
|  Wheelbase |  2673 mm |
|  Front Track |  NA |
|  Rear Track |  NA |
|  Ground Clearance |  205 mm |
Engine:
| | |
| --- | --- |
| Fuel Tank |  50 liters |
|  Cylinders |  4, Inline |
|  Valves Per Cylinder |  4, DOHC |
|  Displacement |  1598 cc (RXE Petrol / RXL Petrol), 1461 cc (RXL Diesel / RXZ+ Diesel / RXZ+ AMT Diesel / RXZ AWD) |
|  Max Power |  102 bhp @ 5850 RPM (RXE Petrol / RXL Petrol), 108 bhp @ 3900 RPM (RXL Diesel / RXZ+ Diesel / RXZ+ AMT Diesel / RXZ AWD) |
|  Max Torque |  145 Nm @ 3750 RPM (RXE Petrol / RXL Petrol), 248 Nm @ 2250 RPM (RXL Diesel / RXZ+ Diesel / RXZ+ AMT Diesel / RXZ AWD) |
Dynamics:
| | |
| --- | --- |
| Front Brakes |  Disc |
| Rear Brakes |  Drum |
| Front Wheels |  NA |
| Rear Wheels |  NA |
| Front Suspensions |  McPherson Strut with Coil Spring Stabilizer Brand Double Acting Shock Absorber |
| Rear Suspensions |  Trailing Arm with Coil Springs & Double Acting Shock Absorber |
Transmission:
| | |
| --- | --- |
|  Transmission |  Manual (RXE Petrol / RXL Petrol / RXL Diesel / RXZ Diesel), Automatic (RXZ+ AMT Diesel) |
|  Number of Gears |  5 (RXE Petrol / RXL Petrol), 6 (RXL Diesel / RXZ Diesel / RXZ+ AMT Diesel / RXZ AWD) |