Rooney Mara's Biography
Rooney Mara, born as Patricia Rooney Mara, is America based actress who made her movie debut through film Urban Legends: Bloody Mary (2005). The actress came into prominence through film Tanner Hall (2009), and is known for playing other films like A Nightmare on Elm Street (2010), The Social Network (2010), etc.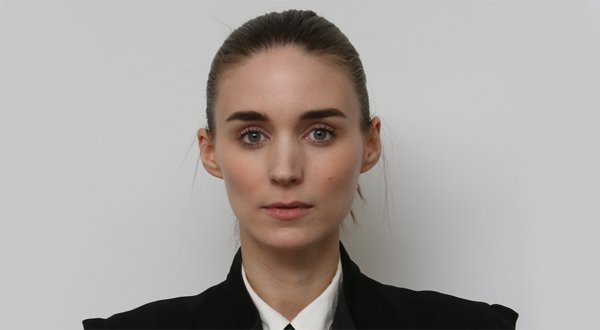 Rooney Mara was born on April 17, 1985 in Bedford, New York to Timothy Christopher Mara, a vice president of New York Giants and Kathleen McNutty, a part time real estate agent. She has three siblings; an older brother, Daniel, an older sister, Kate, and a younger brother, Conor. Her sister, Kate is also an actress. Her maternal family had founded Pittsburgh Steelers and paternal family was the founder of New York Giants.
Mara completed her high school from Fox Lane High School in 2003, and she travelled to Ecuador, Peru and Bolivia as a part of the Travelling School. Later, she enrolled at George Washington University, however, transferred to New York University's Gallatin School of Individualized Study. She then studied psychology, international social policy and nonprofits.
Career Debut
Rooney Mara made her acting debut through Mary Lambert's film Urban Legends: Bloody Mara in year 2005. However, she had a small role of classroom girl in the film. The following year, she appeared as Jessica DeLay in an episode of Law & Order: Special Victims Unit entitled "Fat". In 2007, she played the role of Alexis Sherman in Women's Murder Club's episode "Blind Dates and Bleeding Heart".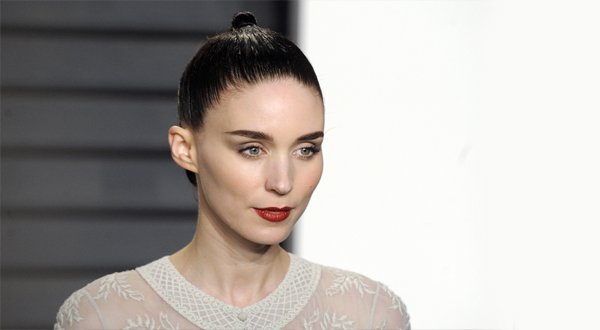 Subsequently, Mara starred as Evelyn in film Dream Boy. Besides, she appeared as Rebecca Smith in an episode of The Cleaner named "Rebecca". In year 2009, she worked in five movies. She portrayed Courtney in Dare and Wendy Webber in The Winning Season. Besides, she played as Tara in Friends (With Benefits) and Taggarty in Youth in Revolt. Further, she performed as Fernanda in Tanner Hall. All these movies helped her to increase her net worth. Furthermore, she did the portrayal of Megan in ER for two episodes.
Works from 2010 to Present
Rooney Mara, in 2010, appeared as Nancy Holbrook in film A Nightmare on Elm Street. The movie helped her to gain the attention of public and paid a good sum of money. Besides, she portrayed Erica Albright in The Social Network. This movie also contributed in her net worth. Later in 2011, she starred as Lisbeth Salander in The Girl with the Dragon Tattoo. In 2013, she appeared in three movies; Ain't Them Bodies Saints, Side Effects and Her.
In the year 2014, Mara appeared as Sister Olivia in Stephen Daldry's Trash. The following year, she was seen as Therese Belivet and Tiger Lily in films Carol and Pan respectively. In 2016, she worked as voice actress and voiced Karasu and Washi the sisters in film Kubo and the Two Strings. Besides, she appeared in movies like Una, Lion and The Secret Scripture the same year. These movies paid her healthy salary that increased her net worth.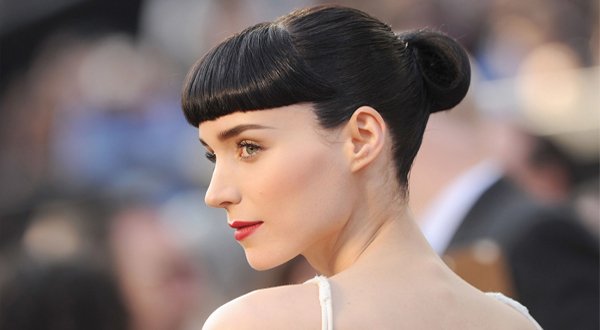 Eventually, Rooney Mara starred in film The Discovery as Isla. Further, she portrayed M in film A Ghost Story and Faye in film Song to Song. The actress soon will be seen as Annu in Don't Worry, He Won't Get Far on Foot. She also is portraying main character Mary Magdalene in film, Mary Magdalene.
Net Worth
The talented actress, Rooney Mara is the owner of net worth of $10 million U.S. dollars. The actress has acted in various movies like The Winning Season, Tanner Hall, Song to Song which have paid them with a good sum of money that have helped her to gain this net worth. She is also coming with two movies that shall surely increase her net worth.
Must Know Facts about Rooney Mara
Real Name: Patricia Rooney Mara
Date of Birth: April 17, 1985
Profession: Actress
Height: 5′ 5″
Net Worth: $10 Million