Rumal Lukai Lukai Khelda by Sanjay Kishwor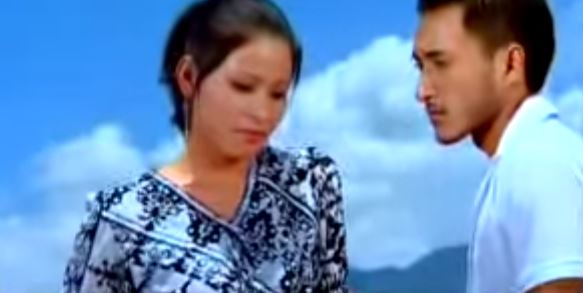 Rumal lukai lukai khelda is a beautiful pop song by Sanjay Kihswor from his album Key. The lyrics of this song is written by Nirajan Uppreti and Biju Baral. The music is composed by Biju Baral. The music video is directed by Alok Nemwang.
This music video is officially released online by Dekhera bolauna via Youtube. Enjoy this beautiful song by Sanjay Kishwor.
The lyrics for this song is:
Rumal lukai lukai khelda timi ra ma
Thes laageni malai bhanthyeu timile
Haat samaai uthaauda timilai maile
Dukhyaa chhaina dhaatera bhanthyeu malai
Tara aaja kina eklai royeu
Kosau taadhaa kasari bhayeu
Rumal lukai lukai khelda timi ra ma…

Siretomaa aaganiko agulto thosdai
Dhuwai dhuwaa maa aago taapnu khel raichha
Yesto pani hudo raichha
Yesto pani hudo raichha
Sital jun le poldo raichha
Rumal lukai lukai khelda timi ra ma…

Kasle garyo khuraapati hamro piratimaa
Khelai khelaimaa biswas garnu dhoka raichha
Yesto pani hudo raichha
Yesto pani hudo raichha
Jhuto premle poldo raichha
Rumal lukai lukai khelda timi ra ma
Thes laageni malai bhanthyeu timile
Haat samaai uthaauda timilai maile
Dukhyaa chhaina dhaatera bhanthyeu malai
Tara aaja kina eklai royeu
Kosau taadhaa kasari bhayeu
Rumal lukai lukai khelda timi ra ma
Rumal lukai lukai khelda timi ra ma