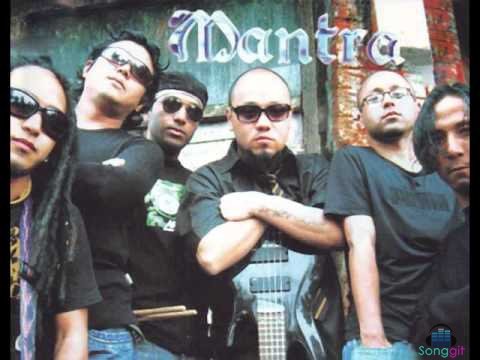 Samaya is Nepali pop song by Indo-Nepali band Mantra. This melodious song is one of the best song of Mantra. Mantra is a well-known Indo-Nepalese rock and roll band from Darjeeling, India. Formed in 2000, the band has produced many popular songs.
The lyrics and music of this song is composed by Mantra. The vocal of this song was also done by Mantra band. Mantra was initially a three men band with Praggya on lead guitars, Bishalon drums and Pravashon bass. After playing instrumentals at gigs for few months, they realized that they needed a vocalists and that is when Vaskar Dewanjoined them. Later, Manish Thapa joined in as a keyboardist followed by Bidhanon the flute. Hence, the Mantra completed and the band released their first single 'Timi Bina' which was included on the collection album "Gorkha Rocks'. The popularity of the song encouraged them to work on their own album.The song is heart touching because of its lyrics and the melodious solo music of guitar. I can guarantee that if you guys once listen to this song you will be satisfied from your heart and you will feel like the song is made for you.
The music video is released officially online by fjrouhbny via Youtube. Hope that you will enjoy this Melodious romantic song .
Here is the lyrics for the song Samaya:
Parkhinna samaya le hamilai
Bagi gayo kata khola jastai
Farkenan aauchhu bhanne haru
Udi gaye kata panchhi jastai
Kehi roye kehi haase
Kehi kshan lai haraaye
Mardaina maya haru
Maile maya laaye
Saacho maya laaye
Ti nayan haru
Maile rojeka
Ti boliharu
Man lai chhoyeka
Angaali sabai
Maile maya laaye
Chhaudaichha tyo baadal aakhashma
Pir khasne ho ki jhari bani
Bolaauchhu chhodi jaane sabailai
Maandain yo mero man ajhai pani
Kehi paaye gumaaye
Kehi kshanlai ramaye
Mardaina priti haru
Maile geet gaaye
Sangeet rache
Mari gaye pani
Namarna chaahe
Haaseka ti pal
Royeka ti pal
Angaali sabai
Maile geetmaa bhare
Kehi roye kehi haase
Kehi kshan lai haraaye
Mardaina maya haru
Maile maya laaye
Saacho maya laaye
Ti nayan haru
Maile rojeka
Ti boliharu
Man lai chhoyeka
Angaali sabai
Maile maya laaye