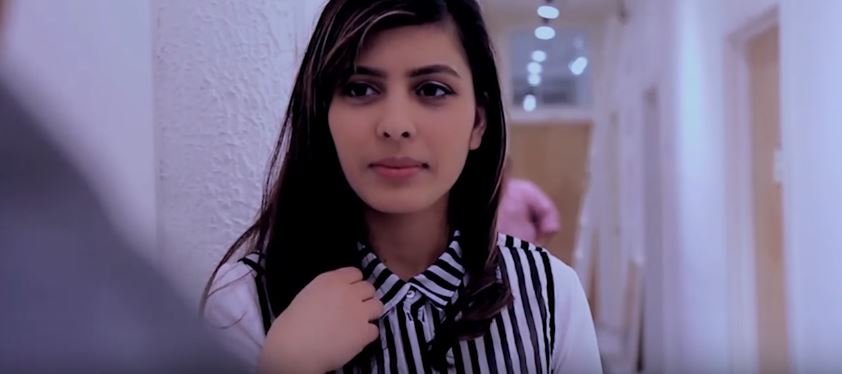 Sambandha is a New Nepali Aadhunik Melodious pop Song by Mingma. The music video features by Rj Si & Prazita Kafle. Sambandha is a Nepali song by Mingma which is directed by Rj Si, Mingma and Prazita themselves. Sambandha music video was Mixed by Robert brown.
The music of this song is composed by P.S Beats and lyrics of this song was written by RJSI. The music video is featuring by versatile actress Prazita Kafle. Prazita Kafle has appeared in hot and sexy look in this music video. Sambandha music video is all about love war which occurs in today's lover. Sambandha is a romantic music video. This music video want to show the important of love, relation of lovers and other promise of love between the lover which has broken by Prazita Kafle. When you once listen this song, I am sure you will keep repeating it.
The music video is released officially online by SongsNepal via Youtube. Hope that you will enjoy this pop Song Sambandha.

Here is the lyrics for the song:
Aja hamro Sambandha
Chalana socha jasto
Tai pani kosis garum
Chalauna hami
Thaha cha hamro kura
Mildaina hola kaela
Tai pani kosis garum
Milauna hami
Kaela jhagada na garna
Sadai sagai basna
Bhanna gartheyau timi
Bhanna Bhantheyau timi
kaela Jhagada na garna
Sadai sagai basna
Bhanna gartheyau timi
Bhanna gartheyau timi

Kaela milchau
Kaela chutchau
Kaela runchau
Kaela haschau
Bhana k bhako
Yo hamro bich ma
Kaela milchau
Kaela chutchau
Kaela runchau
Kaela haschau
Bhana k bhako
Yo hamro bich ma
Timinai auta matra mero
Aru koe nai chaena mero
Satha dau malae Juni bhari
Na choda malae kaela pani
kaela Jhagada na garna
Sadai sagai basna
Bhanna gartheyau timi
Bhanna gartheyau timi
kaela Jhagada na garna
Sadai sagai basna
Bhanna gartheyau timi
Bhanna gartheyau timi

Kaela milchau
Kaela chutchau
Kaela runchau
Kaela haschau
Bhana k bhako
Yo hamro bich ma
Kaela milchau
Kaela chutchau
Kaela runchau
Kaela haschau
Bhana k bhako
Yo hamro bich ma

Yesto satha ma
kaela choda dina
Timro mann ma kaela
Pani dhukhaudina
Aja hamro Sambandha
Chalana socha jasto
Tai pani kosis garum
Chalauna hami
Thaha cha hamro kura
Mildaina hola kaela
Tai pani kosis garum
Milauna hami……