Sambandha by Narendra Pyashi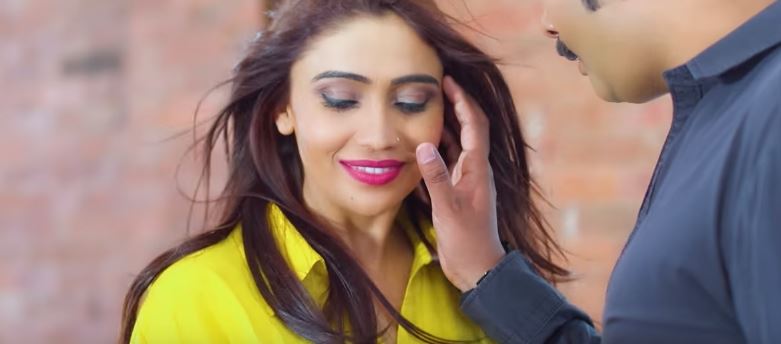 Sambandha is a new modern song from album "APOORVA". The music video features Ashish and Usha. Sambandha is a modern song by Narendra Pyashi which is directed by Arjun Adhikari. The music video was cinematographed by Jeevan Rijal and was edited by  Nishan Ghimire.
The music for the song was composed by Dipak Sharma and lyrics was written by Ashish Purush. Artists Ashish and Usha both have performed together to make this music video more emotional. In this music video singer Narendra Pyashi have given their melodic voice. This song deliver the message that even we break our relation, we can't forget complete to him/her. The thing in which it is difficult to fall and more difficult to forget is called love. Ashish and Usha have able to show the actual meaning of love. When you once listen this song, I am sure you will keep tuning it.
The music video is released officially online by SongsNepal via Youtube. Hope that you will enjoy this melodious modern song Sambandha.
Here is the lyrics for Sambandha:
Sambandha chhuto bhanchau timi
Auta sambanda mannamai rayo

Sambandha chhuto bhanchau timi
Auta sambanda mannamai rayo
Dil ma raja garchhau sadai timi
Duri matra tadha bhayo
Dil ma raja garchhau sadai timi
Duri matra tadha bhayo
Sambandha chhuto bhanchau timi……

Sundarta ki khani timi
Kapati raichha manna
Tolaune bhakochhu ma
Aaja timi bina

Sundarta ki khani timi
Kapati raichha manna
Tolaune bhakochhu ma
Aaja timi bina
Akohoro maya mero timro
Maya kaha gayo dil ma raja
Garchhau sadi timi duri matrai
Tada bhayo dil ma raja
Garchhau sadi timi duri matrai
Tada bhayo
Sambandha chhuto bhanchau timi….

Mero mann ko pulbari ma
Sadai pulne phul hou timi
Sangeet ta ko sargam timi
Madhurtako dhun hou timi

Mero mann ko pulbari ma
Sadai pulne phul hou timi
Sangeet ta ko sargam timi
Madhurtako dhun hou timi
Sambandha chhuto bhanchau timi……