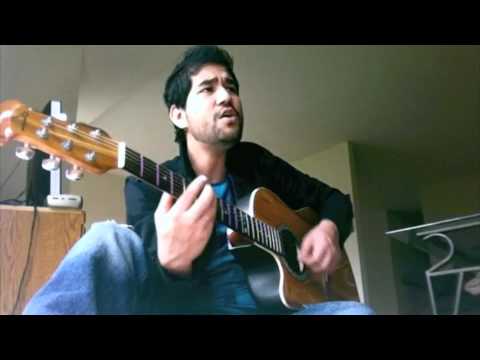 Sannani Ko is a new Nepali pop song by Sudip Giri from album "Fronz". The music video is about love, attraction, enjoyment, romance and flirt. In this music song Sudip explains the beauty of his girl, he named her as "Sannani". This is melodious and exciting song.
The lyrics for the song was written by Sudip Giri and the music was composed by Sudip Giri himself. Sudip Giri has added his melodic voice to make this song more melodious. He is composer, song writer and also singer. Sudip Giri was born in April 25, 1982. He has lots of fans in the music industry and he is winner of lots of awards like Image Award 2061(Best New Artist, Winner ), Kalika Award 2061(Best Vocal of the year, Winner ), Kalika, Award 2063(Best composer of the year, Winner ), Dhuk Dhuki Award ( 2061, Winner ) and many more. When you once listen this song, I am sure your body will start moving.
The music video is released officially online by Maan Ach via Youtube. Hope that you will enjoy this melodious pop song Sannani Ko.
Here is the lyrics for the song Sannani Ko:
Saan-naniko Gaalai ma Kaalo Kothi
Kya Suhaayeko
Haaso Ramro morile
Oth ma laali kya laayeko
Saan-naniko Gaalai ma Kaalo Kothi
Kya Suhaayeko
Haaso Ramro morile
Oth ma laali kya laayeko
Baisale maatiyera
Haami sanga tarkiyera
Baisale maatiyera
Haami sanga tarkiyera
Thita sanga hidne garthi
Aama sanga ghurki laaunthi
Saan-naniko Saan-naniko
Saan-naniko
Saan-naniko Gaalai ma
Kaalo Kothi Kya Suhaayeko
Haaso Ramro morile
Oth ma laali kya laayeko

Raato choli timikkai
Raato choli timikkai
Patukee laayeko
Raato choli timikkai
Patukee laayeko
Raato phooli kaanko
Jhumka kya bidhi suhaayeko
Raato phooli kaanko
Jhumka kya bidhi suhaayeko
Baisale maatiyera
Haami sanga tarkiyera
Baisale maatiyera
Haami sanga tarkiyera
Baato baato hidne garthi
Daajulai chothaalo laauthee
Saan-naniko Saan-naniko
Saan-naniko
Saan-naaniko kesaima
Dhago baateko kya suhaayeko
Haaso Ramro morile
Oth ma laali kya laayeko

Seerko badhee Seeraima
Seerko badhee Seeraima
Gaajal tika laayeko
Banaarasi saarima,
Chhata kina odheko
Seerko badhee Seeraima
Gaajal tika laayeko
Banaarasi saarima,
Chhata kina odheko
Baisale maatiyera
Tesai tesai phurkiyera
Baisale maatiyera
Tesai tesai phurkiyera
Maski Maski hidne garthee
Ramaaudai din bitaau bhanthee
Saan-naniko Saan-naniko
Saan-naniko
Saan-naniko Gaalai ma
Kaalo Kothi Kya Suhaayeko
Haaso Ramro morile
Othma laali kya laayeko
Saan-naniko Gaalai ma
Kaalo Kothi Kya Suhaayeko
Haaso Ramro morile
Othma laali kya laayeko