Sayad Timro Batoma By Raju Lama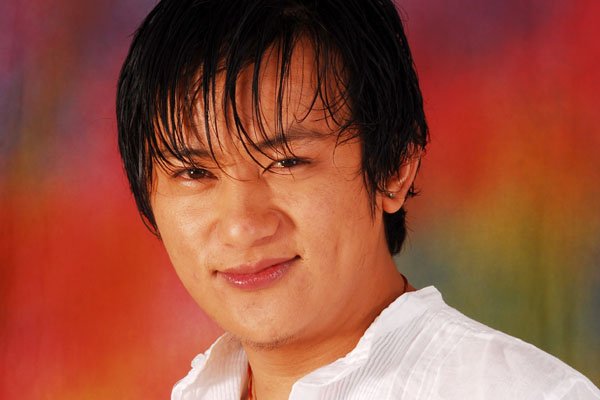 Sayad Timro Batoma is a new Nepali pop song by Raju Lama. This song is taken from the one of the famous album of the Mongolian Heart "Mongolian Heart Vol-3". The audio was done by Music Nepal. The song is about unsuccessful love story.
The lyrics for the song was written by Mongolian Heart and the music for the song was also done by Mongolian Heart team. Song is interesting and music is awesome. The song was sang by one of the famous singer Raju Lama. He is one of the most loved singer of his time. His creativity in music industry is awesome. He writes lots of songs most of them are about love story. Like other in this song too, he is waiting for his love who is ran away with another guy. When you once listen this song, I am sure you will keep tuning it.
The music video is released officially online by Music Nepal via Youtube. Hope that you will enjoy this melodious pop song Sayad Timro Batoma.
Here is the lyrics for the song:
Saayad Timro Baato Ma, Mero Paila Na Hola
Saayad Timro Aankha Ma, Sapana Mero Na Hola
Tara Mero Jeevan Ma Timi Sandhai Hune Chhau
Kale Kahin Rune Chhau
Kale Kahin Rune Chhau
Saayad Timro Baato Ma

Kati Din Bite, Kati Raat Haraye
Tara Timi Aaye Nau
Kati Din Bite, Kati Raat Haraye
Aandhakar Purna Jeevan Ma, Jyoti Mero Na Hola
Uadash Timro Jeevan Ma, Muskan Mero Na Hola
Tara Mero Jeevan Ma Timi Sandhai Hune Chhau
Kale Kahin Rune Chhau
Kale Kahin Rune Chhau
Saayad Timro Baato Ma

Kati Sapana Haru Yahan Dekhe Maile,
Tara Timi Aaye Nau
Kati Sapana Haru Yahan Dekhe Maile,
Tara Timi Aaye Nau

Chhanchhal Timro Jivan Ma, Yovan Mero Na Hola
Sundar Timro Jivan Ma, Sundarta Mero Na Hola
Tara Mero Jeevan Ma Timi Sandhai Hune Chhau
Kale Kahin Rune Chhau
Kale Kahin Rune Chhau
Saayad Timro Baato Ma, Mero Paila Na Hola
Saayad Timro Aankha Ma, Sapana Mero Na Hola
Tara Mero Jeevan Ma Timi Sandhai Hune Chhau
Kale Kahin Rune Chhau
Kale Kahin Rune Chhau
Kale Kahin Rune Chhau
Kale Kahin Rune Chhau
Kale Kahin Rune Chhau
Kale Kahin Rune Chhau