Shila Gajab Cha From Movie Sakas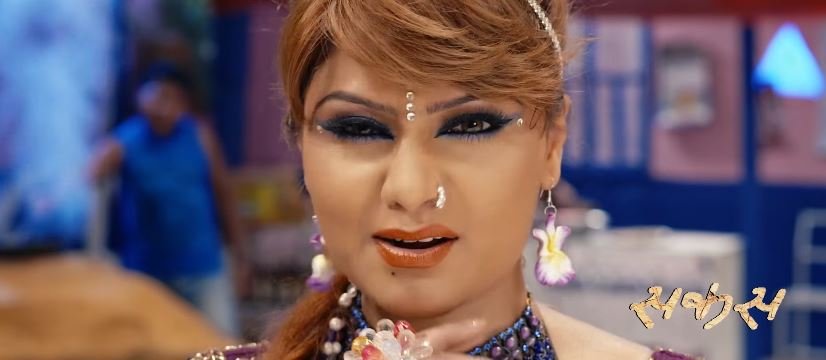 Shila Gajab Cha is a new Nepali melodious modern song from movie "SAKAS" . The music video features Prajjwal Giri, Sunil Dutta Pandey and Priya Rijal. Shila Gajab Cha is a Nepali song by Junu Rijal which is directed by N.B Maharjan. The music video was edited by Gautam Raj Khadka and Music video was cinematographed by Krishna Shrestha.
The music for this song was composed by Chetan Sapkota and lyrics was written by Keshab Joshi " Akash". Shila Gajab Cha is a beautiful melodious song by Junu Rijal. She is the talented, versatile and devoted singers of Nepal. Junu Rijal has also given her voice in hundreds of hit songs, so is a famous singer in Nepal. Shila Gajab Cha was features versatile model Priya Rijal. In this music video, she has act as a bar girl and has impress boys by her hot figure. When you once listen this song, I am sure you will keep repeating it.
The music video is released officially online by OSR Digital via Youtube. Hope that you will enjoy this melodious modern song Shila Gajab Cha.

Here is the lyrics for Shila Gajab Cha:
Sab la bhanchana bhagwana
ko lila gajab chha

Hey Sab la bhanchana bhagwana
ko lila gajab chha
Sab la bhanchana bhagwana
ko lila gajab chha
Malai dhekhana haru bhanchan
Malai dhekhana haru bhanchan
Yo shila gajab cha
Shila gajab cha
Shila gajab cha
Shila gajab cha…….

Bhagwan lai duee chaar
Poisa chadaucha mancha

Hai Bhagwan lai duee chaar
Poisa chadaucha mancha
Bhagwan lai duee chaar
Poisa chadaucha mancha
Mero lagi singai jeevan
Ladaucha mancha
Sab la bhanchan sansar ma
Poisa gajab cha
Sab la bhanchan sansar ma
Poisa gajab cha
Malai dhekhana haru bhanchan
Malai dhekhana haru bhanchan
Mero baisa gajab chha
Baisa gajab chha
Baisa gajab chha
Baisa gajab chha……..

Bottle la ko pani bhanda
Nasalu yee najar
Hai Bottle la ko pani bhanda
Nasalu yee najar
Bottle la ko pani bhanda
Nasalu yee najar
Yahi najar ma dubya ka
Chan gau dhekhi sahar
Sab la bhanchan bottle
La ko pani gajab cha
Sab la bhanchan bottle
La ko pani gajab cha
Malai dhekhana haru bhanchan
Malai dhekhana haru bhanchan
Yo sani gajab cha
Sani gajab cha
Sani gajab cha
Sani gajab cha
Baisa gajab cha mero
Baisa gajab cha
Shila gajab cha
Shila gajab cha
Shila gajab cha
Shila gajab cha……………