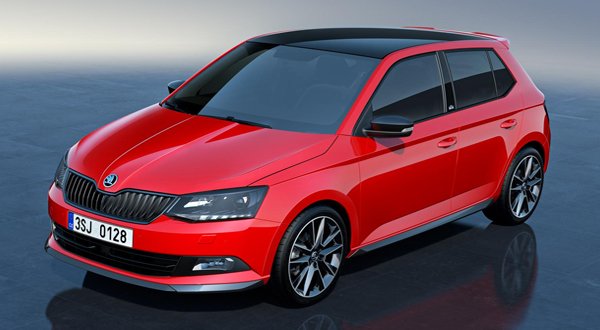 The Skoda Fabia is a supermini car manufactured by Skoda Auto, a popular Czech four-wheeler manufacturer in the year 1999. The Skoda Fabia was launched as the successor of Skoda Felicia which was stopped in 2001. Like other cars produced by various manufacturers, the Skoda Fabia has also gone through various generational changes. The first generation of Skoda Fabia was sold between the years 1999-2007. Similarly, the second generation of Fabia came into production between the years 2007-2014. Skoda revealed the third generation of Fabia at the Paris Motor Show held in October 2014.
Skoda has made noticeable changes in the third generation Fabia. The Fabia is built on the mixed PQ25 platform. The facelift of the car is based on the Mk5 Volkswagen Polo and MQB platform which is used by seven various models of Volkswagen. Moreover, Skoda has featured front assist safety system in the new generation Fabia.
Furthermore, Skoda has been exporting 3 variants of Fabia in Nepal under the dealership of Skoda M.A.W.
Price in Nepal: Rs. 2,395,000 (For Fabia Activ Plus),
Rs. 2,645,000 (For Fabia Ambition Plus),
Rs. 2,895,000 (For Fabia Elegance Petrol)
Specifications
Dimension:
| | |
| --- | --- |
|  Body Type |  Hatchback |
|  Basic Weight |  1070 kg |
|  Length |  4000 mm |
|  Height |  1522 mm |
|  Wheelbase |  2465 mm |
|  Front Track |  NA |
|  Rear Track |  NA |
|  Ground Clearance |  158 mm |
Engine:
| | |
| --- | --- |
| Fuel Tank |  45 liters |
|  Cylinders |  3 |
|  Valves Per Cylinder |  2 |
|  Displacement |  1198 cc (Fabia Activ Plus / Fabia Ambition Plus), 1598 cc (Fabia Elegance Petrol) |
|  Max Power |  75 bhp (Fabia Activ Plus / Fabia Ambition Plus), 105 bhp (Fabia Elegance Petrol) |
|  Max Torque |  110 Nm (Fabia Activ Plus / Fabia Ambition Plus), 153 Nm (Fabia Elegance Petrol) |
Dynamics:
| | |
| --- | --- |
| Front Brakes |  Discs |
| Rear Brakes |  Drums |
| Front Wheels |  NA |
| Rear Wheels |  NA |
| Front Suspensions |  McPherson Suspension with Lower Triangular Links & Torsion Stabilizer |
| Rear Suspensions |  Compound Link Crank-Axle |
Transmission:
| | |
| --- | --- |
|  Transmission |  Manual |
|  Number of Gears |  5 |