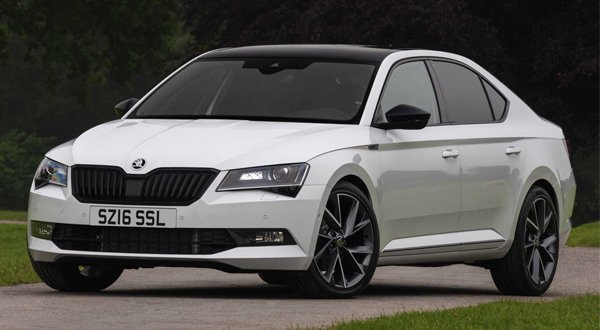 Produced and marketed by Skoda, a reputed Czech automobile company, the Skoda Superb is a cosmic car that came into production in the year 2001. The Skoda Superb, just like other cars of Skoda, has passed two generations and currently is in its third generation. The first generation of Superb was sold between the years 2001 to 2008. Likewise, the second generation of Superb came into production in the year 2008 and lasted to 2015. Skoda later released the third generation of Superb at the Geneva Motor Show held in the year 2015.
The new Skoda Superb has been praised in all international markets. The Telegraph, a British newspaper rated 9 out of 10 to the new generation Superb. Autocar too rated 4 out of 5 to it, and the car got 8 out 10 by Top Gear. Moreover, the car was successful to receive rating of 9 out of 10 by Car Advice.
In Nepal, Skoda has been exporting 2 variants of Skoda Superb under the dealership of Skoda M.A.W.
Price in Nepal: Rs. 8,390,000 (For Superb Diesel A/T),
Rs. 8,390,000 (For Superb Petrol A/T)
Specifications
Dimension:
| | |
| --- | --- |
|  Body Type |  Sedan |
|  Basic Weight |  1593 kg (Superb Diesel A/T), 1567 kg (Superb Petrol A/T) |
|  Length |  4838 mm |
|  Height |  1482 mm |
|  Wheelbase |  2761 mm |
|  Front Track |  NA |
|  Rear Track |  NA |
|  Ground Clearance |  158 mm |
Engine:
| | |
| --- | --- |
| Fuel Tank |  60 liters |
|  Cylinders |  4 |
|  Valves Per Cylinder |  4 |
|  Displacement |  1798 cc |
|  Max Power |  140 bhp (Superb Diesel A/T), 157 bhp (Superb Petrol A/T) |
|  Max Torque |  250 Nm |
Dynamics:
| | |
| --- | --- |
| Front Brakes |  Ventilated Disc |
| Rear Brakes |  Disc |
| Front Wheels |  NA |
| Rear Wheels |  NA |
| Front Suspensions |  McPherson Suspension with Lower Triangular Links and Torsion Stabilizer |
| Rear Suspensions |  Multi-element Axle with One Longitudinal and Three Transverse Links with Torsion Stabilizer |
Transmission:
| | |
| --- | --- |
|  Transmission |  Automatic |
|  Number of Gears |  6 (Superb Diesel A/T), 7 (Superb Petrol A/T) |