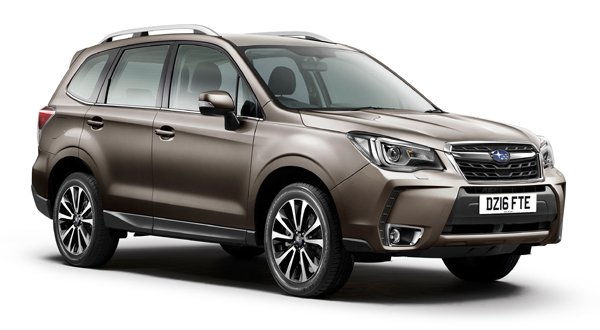 Manufactured in the year 1997 by a well-known auto manufacturer Subaru, the Forester is a medium-sized SUV car. The first generation of the Subaru Forester was produced between the years 1997 and 2002. And giving continuity to its production, Subaru passed the car through more two generations and currently Subaru is selling the fourth generation of Forester.
The fourth generation of the Forester was first released at Guangzhou Motor Show in the year 2012, and later in 2013 at New York International Auto Show. Subaru made some changes in the 4th Gen Forester, for example, the maximum pulling ability was brought down to 680 kg, the efficiency of fuel too was increased to 13 kmpl. And besides, Subaru has added a new feature known as X Mode whose main objective is to protect the car from being slipped away in a wet road.
Moreover, Subaru has been exporting three various varieties of the Subaru Forester in Nepal under the dealership of Vijay Motors Private Limited.
Price in Nepal: Rs. 9,300,000 (For Subaru Forester Kexa),
Rs. 10,650,000 (For Subaru Forester Keqe),
Rs. 10,780,000 (For Subaru Forester Ke5e)
Specifications
Dimension:
| | |
| --- | --- |
|  Body Type |  SUV |
|  Basic Weight |  1528 kg |
|  Length |  4595 mm |
|  Height |  1735 mm |
|  Wheelbase |  2640 mm |
|  Front Track |  1545 mm |
|  Rear Track |  1550 mm |
|  Ground Clearance |  220 mm |
Engine:
| | |
| --- | --- |
| Fuel Tank |  60 liters |
|  Cylinders |  NA (Subaru Forester Kexa), 4 (Subaru Forester Keqe / Subaru Forester Ke5e) |
|  Valves Per Cylinder |  NA |
|  Displacement |  1995 cc |
|  Max Power |  146 bhp |
|  Max Torque |  198 Nm (Subaru Forester Kexa / Subaru Forester Keqe), 235 Nm (Subaru Forester Ke5e) |
Dynamics:
| | |
| --- | --- |
| Front Brakes |  Ventilated Disc |
| Rear Brakes |  Solid Disc |
| Front Wheels |  NA |
| Rear Wheels |  NA |
| Front Suspensions |  McPherson Strut Type, Independent Suspension |
| Rear Suspensions |  Double Wishbone Type, Independent Suspension |
Transmission:
| | |
| --- | --- |
|  Transmission |  Automatic |
|  Number of Gears |  5 (Subaru Forester Kexa), 6 (Subaru Forester Keqe / Subaru Forester Ke5e) |