Subaru XV Crosstrek Review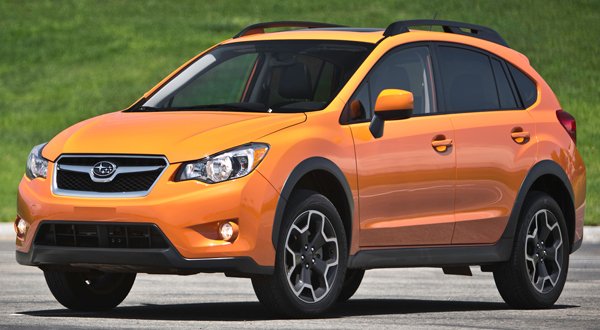 The Subaru XV Crosstrek is small-sized SUV car manufactured by a Japanese automobile manufacturer Subaru in the year 2011. However, the Subaru XV is available in various designs and also in known with different names in accordance to the region. The Crosstrek (SUV version of XV) was officially launched at Frankfurt Auto Show held in the year 2011 and at 20th Indonesia International Motor Show in 2016.
Moreover, Subaru XV Crosstrek features height and length of 1570 mm and 4450 mm respectively. The front wheels, further, is 2635 mm away from the rear one and the car maintains the gap of 22 centimeters from the ground.
Furthermore, in Nepal, Subaru has chosen Vijay Motors Private Limited as the authorized dealer of it's cars and has been exporting four different varieties of Subaru XV Crosstrek.
Price in Nepal: Rs. 9,200,000 (For Subaru XV 2.0 MT KCBB),
Rs. 9,400,000 (For Subaru XV 2.0 CVT KCBB),
Rs. 9,800,000 (For Subaru XV 2.0 MT KCCY),
Rs. 10,100,000 (For Subaru XV 2.0 CVT KCCY)
Specifications
Dimension:
| | |
| --- | --- |
|  Body Type |  SUV |
|  Basic Weight |  1520 kg |
|  Length |  4450 mm |
|  Height |  1570 mm |
|  Wheelbase |  2635 mm |
|  Front Track |  NA |
|  Rear Track |  NA |
|  Ground Clearance |  220 mm |
Engine:
| | |
| --- | --- |
| Fuel Tank |  60 liters |
|  Cylinders |  NA |
|  Valves Per Cylinder |  NA |
|  Displacement |  1991 cc |
|  Max Power |  110 bhp |
|  Max Torque |  196 Nm |
Dynamics:
| | |
| --- | --- |
| Front Brakes |  Ventilated Disc |
| Rear Brakes |  Solid Disc |
| Front Wheels |  NA |
| Rear Wheels |  NA |
| Front Suspensions |  McPherson Struts |
| Rear Suspensions |  Double Wishbone |
Transmission:
| | |
| --- | --- |
|  Transmission |  Manual (Subaru XV 2.0 MT KCBB / Subaru XV 2.0 MT KCCY), Automatic (Subaru XV 2.0 CVT KCBB / Subaru XV 2.0 CVT KCCY) |
|  Number of Gears |  5 |