Subhakamana (Audio) By Deepesh Kishwor Bhattarai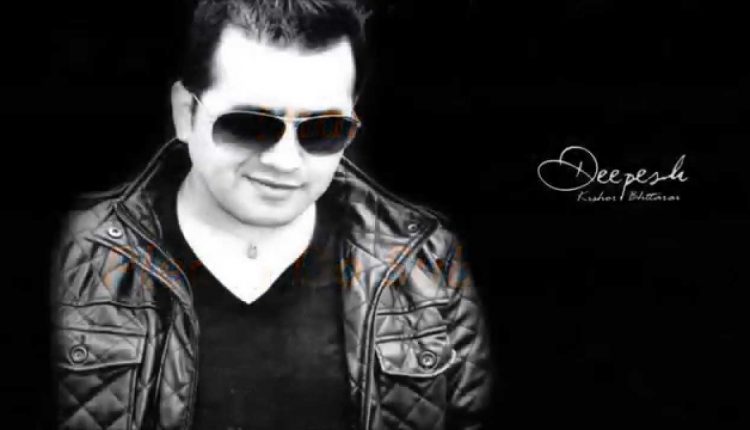 Subhakamana is a New Melodious Nepali pop song by Deepesh Kishwor Bhattarai. Deepesh Kishwor Bhattarai has contributed his melodious voice in this Nepali song which celebrates the occasion of New Year in Nepal. The singer wants to wish all the Nepali a bright and successful year ahead.
The song was sang by one of the famous singer Deepesh Kishwor Bhattarai. Dipesh K. Bhattarai is the Nepalese star and contributed lot in Nepali music.some of his musical hits such as Hosh Haraye Pani,fortunes,forever were the best albums and they were able the stay in Heart of the listeners. He was interested in music from his childhood as a result he started his music career in 1991 with his debut song Aye Malai Maya Garne Mayalu and accelerated himself in the musical path.Contributing lot in the musical field he has got a good reputation in the Nepali musical area.He released his albums like Hosh Harayepani, Subhakamana, Mausam, Selected Dipesh, Forever, Fortune and got a lot of hits. When you once listen this song, I am sure you will keep repeating it.
 The music video is released officially online by myagdi ko Samjhana via Youtube. Hope that you will enjoy this Melodious Patriotic pop Song Subhakamana.
Here is the lyrics for the song Subhakamana:
Suvakamana nabayuglae
Nabayugka yubaharulae
Suvakamana naba
Aakur nabayugka pakhuraharulae
Suvakamana nabayuglae
Nabayugka yubaharulae
Suvakamana naba
Aakur nabayugka pakhuraharulae

Hos var ta afno
Gharko hos var ta sansarko
Tero ek galat kadam nai
Hunxa karan
Sansarko Sansarko Sansarko Sansarko
Nabajat sisu nabayugko
Banera sata yuba

Ani nischhal nidar
Bevar niskapat sabai yuba
Suvakamana nabayuglae
Nabayugka yubaharulae
Suvakamana naba
Aakur nabayugka pakhuraharulae

Tero kadhama sagarmatha
Boki hiddne takat hos
Tero hatama pahad
Tarai angalne
Lyakat hos Lyakat hos
Lyakat hos Lyakat hos

Vetinxan sabai namardaharu
Annyaya ra asaktiharu
Tero chhati asatyako lagi
Ladi dine dawacha banos
Suvakamana nabayuglae
Nabayugka yubaharulae
Suvakamana naba
Aakur nabayugka pakhuraharulae