Suna Chandi by Chhewang Lama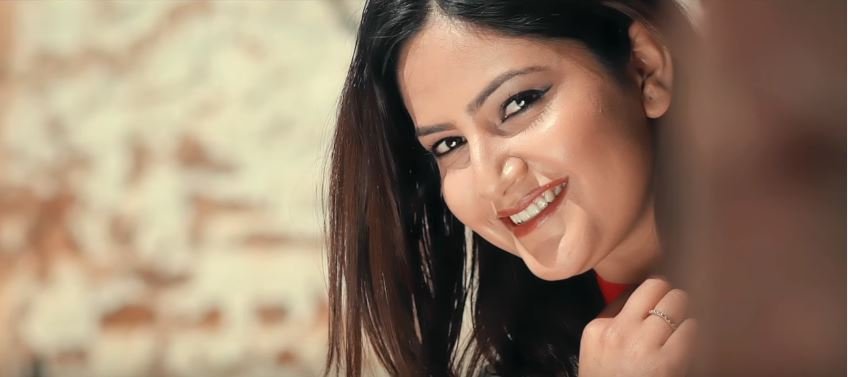 Suna Chandi is a New Nepali Aadhunik  Melodious Romantic Lok Pop Song by Chhewang Lama. The music video features by Sagar Chhetri, Subhu Tamrakar, Chhewang Lama and Barsha Shiwakoti. Suna Chandi is a Nepali song by Chhewang Lama which is directed by Sanjeet Shrestha. Suna Chandi music video was edited by Chhewang Lama and Brijesh Shrestha.
The music video of this song is arranged by Brijesh Shrestha and lyrics was written by Ganesh Babu Sanu. The music video is featuring by versatile actress Barsha Shiwakoti. Nepali actress and model Barsha Siwakoti has established herself as a successful model in Nepali music video. Suna Chandi is a romantic music video in which Barsha Siwakoti plays a lead role as a remote area girl. When you once listen this song, I am sure you will keep repeating it. Within a day this song crossed around 6,947 viewers.
The music video is released officially online by HighlightsNepal Official via Youtube. Hope that you will enjoy this Romantic Melodious Pop Song Suna Chandi.

Here is the lyrics for the song:
Maya timi lauchu bhana
Suna chandi hira moti
Timi na bhana
Suna chandi hira moti
Timi na bhana
Timi suna
Suna chandi hira moti
Timi na bhana
Suna chandi hira moti
Timi na bhana…

Appa lai sodhi
Aama lai sodhi
Sindur pota lagae
Maane na bhane
Appa ra amma la
Lanachu timi lai bhagae

Appa lai sodhi
Aama lai sodhi
Sindur pota lagae
Maane na bhane
Appa ra aama la
Lanachu timi lai bhagae
Appa aama Appa aama
Dauna malae nana ko haat
Chodna chaena janam
Bhari unako satha
Chodna chaena janam
Bhari unako satha…

Maya timi lauchu bhana
Suna chandi hira moti
Timi na bhana
Suna chandi hira moti
Timi na bhana
Timi suna
Suna chandi hira moti
Timi na bhana
Suna chandi hira moti
Timi na bhana
Suna chandi hira moti
Timi na bhana
Suna chandi hira moti
Timi na bhana…