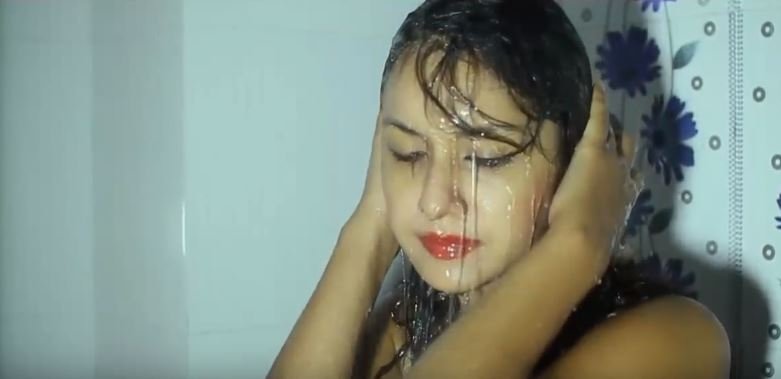 Tadha is a new Nepali pop song by Babin Pradhan. The music video features Soodeep Shrestha, Benisha Hamal and Sanam Shrestha. Tadha is sentimental pop song directed by Rabin Shrestha and Nabin K Shrestha. The music video was edited by MOKSHYA and was cinematographed by Rabin Shrestha, Bikash Shrestha and Surendra Shrestha.
The lyrics for this song was written by Navadeep Bhandari and the music for this song was also done by Navadeep Bhandari himself. The music video features versatile models Benisha Hamal and Sanam Shrestha. They both are hot and sexy model who have given their best performance for this music video. Tadha is very interesting and romantic pop song in which we can see the love between three youths. In this music video we can see the different definitions of love which is taken from different prospective. This music video shows the obstacle that occur in our love life. This music video is presented by MOKSHYA production. When you once listen this song, I am sure you will keep repeating it.
The music video is released officially online by MOKSHYA production via Youtube. Hope that you will enjoy this pop song Tadha.
Here is the lyrics for the song Tadha:
Tadha….aha ma timibina
Jiwan eshai bityo timi kaha kaha
Aaula vani parkhi basechu
Vanana k biraye maile
Vanana k garau aba
Herana kasari bachu ma
Aaula vani timrai biswas ma
Vanana k biraye maile
Vanana k garau aba
Herana kasari bachu ma
Aaula vani timrai biswas ma

Tadha…aha ma timibina..
Maya vanana kaha k garchau
Aaula vani timrai biswash ma

Vanana k biraye maile
Vanana k garau aba
Herana kasari bachu ma
Aaula vani timrai biswash ma

Tadha….aha ma timibina
Jiwan eshai bityo timi kaha kaha
Aaula vani parkhi basechu
Vanana k biraye maile
Vanana k garau aba
Herana kasari bachu ma
Aaula vani timrai biswas ma
Vanana k biraye maile
Vanana k garau aba
Herana kasari bachu ma
Aaula vani timrai biswas ma