Taraharu Barsadachhan by Almoda Uprety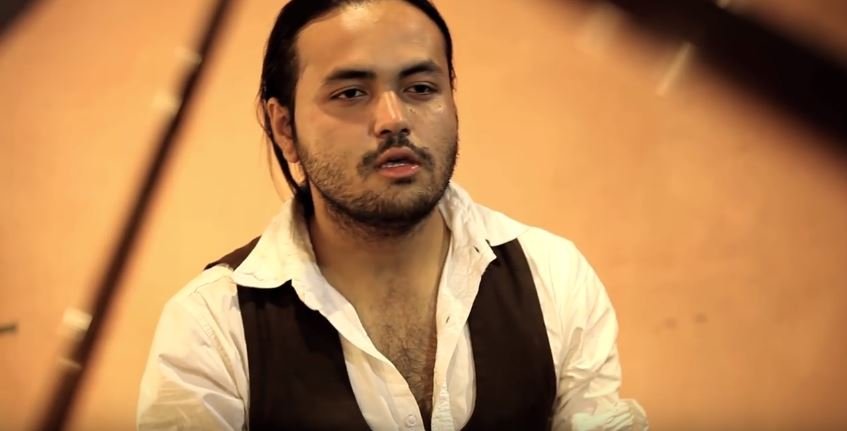 Taraharu Barsadachhan is a Romantic Pop song by Almoda Rana Uprety. The lyrics of this song was composed by Almoda Rana Uprety himself. This music video is very interesting and awesome. Almoda Rana Uprety is an astounding undeniably one of the most excellent musical figure of Nepal.
This music video is officially released online by Almoda Rana Uprety via YouTube. In this music video we can see the outstanding Slow performance of beautiful model and Almoda himself. This music video is to entertain peoples. Almoda is well known singer, writter and music composer. He is famous in making different kind of mash ups. He did lots of mash ups and those are liked by his fans and other peoples too. He also sing songs for different movies. This is one of his song which has amazing lyrics and music too. Enjoy watching this beautiful song Taraharu Barsadachhan by Almoda Rana Uprety.
Here is the lyrics for the song Taraharu Barsadachhan:
Jaba tmi muskurauchhau
Rituharu stabdha vai kurchhan
Jaba tmra ti nayanle
Asako jyoti charchha
Taba tara haru barsadachhan
Tara haru barsadachhan
Tara haru barsadachhan
Tara haru barsadachhan
Ahhai laribari ahhai
Ahhai laribari ahhai
Chakhewa barilai
Chakhewa barilai
Chakhewa barilai
Chakhewa barilai

Lagan jurae deu na maya
Milae deu na
Aguna salaima khusi
Farkae deu na
Lagan jurae deu na maya
Milae deu na
Aguna salaima khusi
Farkae deu na
Ishwor vaki mage tmlae
Jaba tmi muskurauchhau
Samaye pani stabdha vai kurchha
Jaga tmra ti othale
Naram nyano sparsa dinchha
Tara haru barsadachhan
Tara haru barsadachhan
Tara haru barsadachhan
Tara haru barsadachhan
Tara haru barsadachhan
Tara haru barsadachhan
Taraharu…………….
Chakhewa barilai
Chakhewa barilai
Chakhewa barilai