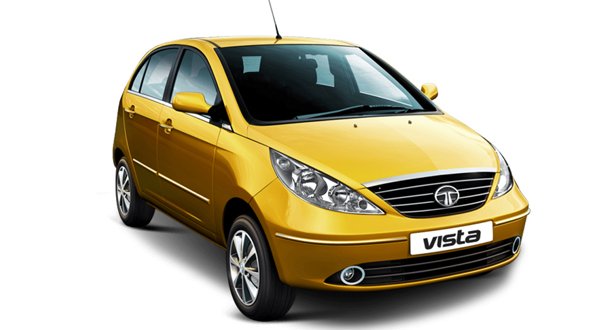 The Tata Vista is a city car produced and sold by Indian auto manufacturer Tata Motors. The car is the second generation of the Tata Indica which was produced between the years 1998-2008. The 2nd gen Indica aka Vista was produced from the year 2008 till the year 2014.
Tata, in accordance to the passage of time, updated the second gen Vista and denoted with names like the S, Vista Quadrajet and the Vista D90. In the S version, Tata updated the design of the Vista. Similarly, Tata made changes in the engine of the Vista and featured the new 1.3 liter Quadrajet 90 diesel engine which was also seen in Fiat Punto. Further, Tata introduced two variants featuring the particular engine: VX and ZX.
Moreover, the new VX variant of the Vista comes with newly added features like power windows, central locking, ABS and EBD, and trip computer. Other features like alloy wheels and dual airbags come in both VX and ZX variants.
Price in Nepal: Rs. 2,315,000 (For Vista LS TDI),
Rs. 2,375,000 (For Vista GLX Safire),
Rs. 2,515,000 (For Vista GVX Safire),
Rs. 2,875,000 (For Quadrajet VX),
Rs. 3,025,000 (For Quadrajet ZX+)
Specifications
Dimension:
| | |
| --- | --- |
|  Body Type |  Hatchback |
|  Basic Weight |  NA |
|  Length |  3795 mm |
|  Height |  1550 mm |
|  Wheelbase |  2470 mm |
|  Front Track |  NA |
|  Rear Track |  NA |
|  Ground Clearance |  165 mm |
Engine:
| | |
| --- | --- |
| Fuel Tank |  44 liters |
|  Cylinders |  4 |
|  Valves Per Cylinder |  4 |
|  Displacement |  1405 cc (Vista LS TDI), 1172 cc (Vista GLX Safire / Vista GVX Safire), 1248 cc (Vista VX Qaudrajet / Vista Quadrajet ZX+) |
|  Max Power |  70 bhp (Vista LS), 90 bhp (Vista GLX Safire / Vista GVX Safire), 74 bhp (Vista VX Quadrajet), 89 bhp (Vista Quadrajet ZX+) |
|  Max Torque |  135 Nm (Vista LS), 116 Nm (Vista GLX  Saifre / Vista GVX Safire), 190 Nm (Vista VX Qaudrajet), 200 Nm (Vista Quadrajet ZX+) |
Dynamics:
| | |
| --- | --- |
| Front Brakes |  Disc |
| Rear Brakes |  Drum |
| Front Wheels |  NA (Vista LS / Vista GLX Safire / Vista GVX Safire / Vista VX Quadrajet), 175 / 65 R14 (Vista Quadrajet ZX+) |
| Rear Wheels |  NA (Vista LS / Vista GLX Safire / Vista GVX Safire / Vista VX Quadrajet), 175 / 65 R14 (Vista Quadrajet ZX+) |
| Front Suspensions |  Independent lower Wishbone McPherson Strut with Coil Spring |
| Rear Suspensions |  Semi-independent Twist Beam with Coil Spring and Shock Absorbers |
Transmission:
| | |
| --- | --- |
|  Transmission |  Manual |
|  Number of Gears |  5 |