The Xpose – Trailer, Casts and Videos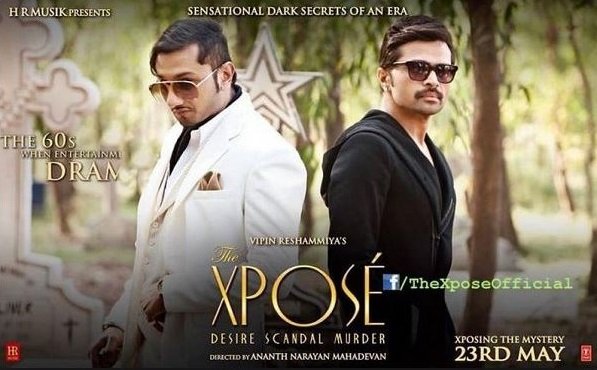 The Xpose is a musical thriller Bollywood movie directed by Ananth Narayan Mahadevan and produce by Vipin Reshammiya. The Xpose is released under the banner of HR Musik Limited. The movie stars Himesh Reshammiya, Honey Singh, Sonali Raut and Zoya Afroz in the lead roles. This is the debut movie of popular Punjabi singer Yo Yo Honey Singh and the actresses Sonali Raut and Zoya Afroz. The movie released on 23rd May 2014 all over the world.
Desire, Scandal and Murder, 'The Xpose' is a film set in the 1960's, a decade when film stars tasted success and carried their larger than life screen image on to real life with unbridled pomp and splendour. It was during this time that the film world was shocked at the death of the sensational sex symbol. Was it accident, suicide or murder?
Exclusive trailer of Hindi Movie The Xpose

The Xpose song – Dard Dilko Kam Ho jate..

The Xpose Song – Ice cream Khawongi

The Xpose Song – Surroor

The Xpose Song – Hai Apna Dil

The Xpose Song – Catch me if you can

The Xpose – Songs Jukebox Collection